Are Doug Pederson and Matt Nagy Hurting Eric Bieniemy's Head Coaching Chances?
4 replies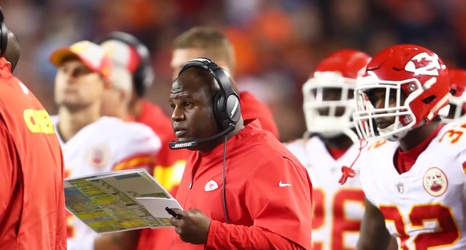 Eric Bieniemy deserves to be an NFL head coach.  This shines through in every interview and press conference he has had in this crazy NFL season.  He is deeply involved in play design and game planning.  If he doesn't call all the plays himself (that process has always been murky under Andy Reid), he has a major say in what to call when.  It was telling that in the Super Bowl Patrick Mahomes was talking to Bieniemy rather than Reid about whether to try running Wasp.  Watching Bieniemy chew out the offense on the sideline after a bad series, then seeing how they respond on the next drive shows everything you need to know about his ability to lead and motivate professional football players.
After the 2019 season EB looked like one of the hottest head coaching candidates on the market.  Both of his immediate predecessors as Chiefs Offensive Coordinator, Doug Pederson and Matt Nagy, were hired as head coaches after two years as coordinators.  Neither was the primary play caller for the Chiefs offense, but both functioned in a very similar function to Bieniemy.  Both had been successful early in their head coaching careers.  Pederson had won a Super Bowl in 2017 and his Eagles were competitive in 2018 and 2019 despite a massive number of injuries.  Nagy went 12-4 with the Bears in 2018 and had Mitchell Trubisky looking like a reasonable facsimile of an NFL quarterback.  Hiring a Chiefs OC as head coach was looking like a sure formula for success.
It didn't work out that way, of course.  Bieniemy got interviews but no offers, prompting many to look at the trio of Pederson, Nagy, and Bieniemy and sing the old Sesame Street song, "One Of These Things Is Not Like The Others."  Realistically it was probably for the best, since the available head coaching jobs were, um, less than desirable.  And now Bieniemy is again integrally involved in running arguably the most innovative and successful offense the NFL has seen in a couple of decades.  But….
The Bears and Eagles are looking pretty bad at the moment.  Pederson has brought in so many different offensive minds that there isn't any clear system in Philadelphia.  Carson Wentz has regressed horribly and the Eagles are 3-5-1 with a truly brutal stretch of games coming up.  Nagy has given up on the Mitchell Trubisky Experience and is learning that Nick Foles is a great backup but a bad starter.  Robert Mays of the Athletic (a long suffering Bears fan) called the Bears' and Eagles' offenses "A funhouse mirror image of the Chiefs offense."  And this year in particular it does look like both teams have just thrown together a bunch of individual plays, each of which looks pretty good, but with no overall design to make one play work off of another.
Both Doug Pederson and Matt Nagy have had successful seasons as NFL head coaches.  Pederson won the Super Bowl three years ago with a backup quarterback and Matt Nagy won the NFC North with Trubisky at quarterback and lost in the playoffs on an unforgivable missed field goal.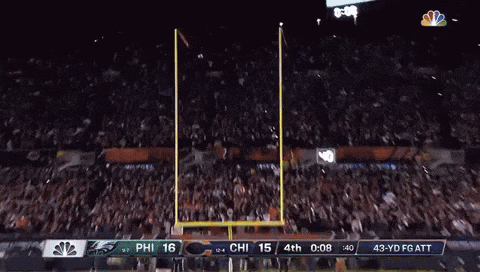 But NFL owners have short memories and love hot new trends.  For a couple of years everyone wanted the next Mike Tomlin.  Recently anyone who has had contact tracing say he's been close to Sean McVay is a hot prospect.  And right now hiring a Chiefs offensive coordinator is looking SO 2018.