Your RED Thursday Preview
13 replies
Time to get HYPED for the game, it's Red Friday Chiefs Kingdom!!!
OMG we are back! It feels like forever since our boys took the field. Speaking of the last time they took the field…
Can we just get the Rock to do all of our intros? That dude just has a great stage presence. But enough about that, its time for the real show.
The Chiefs Vs The Texans
Embed from Getty Images
Welcome back to the another RED Thursday everyone.
This is the first time in (most of) our lives that our very own Chiefs get to kick off the year as World Champions. It's friggin Banner Night!
When thinking back on that night I know, I'm not the only one that cried. It's ok, you all can admit it, you're in a safe place. Honestlly, I'm willing to bet that once tonight kicks off a few more tears might get shed. I'm glad for all of us Chiefs fans, lord knows we've all earned this night. Hell, it's possibly even more earned after this kinda crappy year we've all been having. I for one, will take and thoroughly enjoy some much needed stress relief that will come in the form of football. Of course, I say this with mutual understanding that Andy Reid and I have that we WON'T go in the hole again 24 against the Texans. And speaking of that game, I went back and looked at the Playoff preview I did for it. A couple things jumped out…(1) I looked at the history of Travis Kelce against the Texans (hes been laughably abusing them for years now) (2) Texan fans were seriously feeling their oats before that game (and likely throughout the first quarter and a half)(so much trash talk). It got so heated that a great man took time out of his life to troll Texan fans about it. Let's roll out the same video from last year and all have a laugh or two.
I've watched this a few times, can't stop chuckling. It's sooooo good lol.
Embed from Getty Images
Well as it turned out… what I expected came true. Kelce again torched the Texans but this time for 134 yards, on 10 catches, and 3 tds… Dude went full beast mode. That's easily like 10 times the amount of yards, catches, and tds ANOTHER TE had during the entire playoffs but that argument is for another time. But it did get me thinking / looking at superbowl stuff and I stumbled upon this early this morning. Its long but worth a watch.
If you go to this game, take pictures/video sent them to the AG Twitter / Facebook / Instagram accounts (we'd love to see them) and always..
Bring the Noise
What to Watch for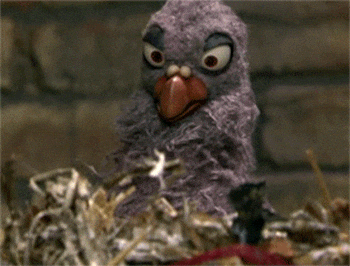 Juan Thornhill's return from injury.
Who's the starting corner(s) outside of Ward.
Willie Gay (linebacker) first reps.
Clyde Edwards-Helaire's first snaps at running back.
Our offensive Guards vs the Texans Dline.
Frank Clark the shark, doing shark stuff again.
L'Jarius Sneed potentially working in on some snaps.
4 Keys to the Game



Billy boy wants to run the ball, beat him at his own game. Heavy dose of Edwards- Helaire
Keep everything in front for this young, inexperienced secondary.
Tackle. Tackle. Tackle. With no preseason, this is the first action the Chiefs Defense will have.
"Put the hammer down" – Mitch Holthus.
How to watch and Listen
September, 10th 7:20PM Arrowhead Time
Location

Arrowhead Stadium
TV Coverage:

NFL Network, CBS, Amazon Prime
Chiefs FOX Football Radio Network KCFX (101.1 FM)
For Springfield Mo area it should be 104.7 the Cave
Live Stream: