Your RED Monday Preview
5 replies
Time to get HYPED for the game, it's Red Friday Chiefs Kingdom!!!
| | | | | |
| --- | --- | --- | --- | --- |
| Record | Conference Wins | Divisional Wins | NFC Wins | Playoffs |
| | | | | |
| 8 – 1 | 5 | 2 | 1 | |
Man if feels great to be back. Watching Sunday football without the Chiefs playing is like watching paint dry, speaking of… I need to get back to painting my house. But first we talk Chiefs. The Chiefs played a competitive game against the Caroline Panthers last we saw them. I saw competitive because it did come down to the end of the game and the Chiefs holding on for a victory. The Panthers played hard, they went for multiple fourth downs, a few time out riddled drives, a fake punt, onside kick(s) (I can't remember), and probably a partridge in a pear tree just to keep it close. And it worked… until it didn't. But big Kudos to them for making a game of it. The Chiefs really are in a league of their own, which as a life long fan is fun to enjoy. But this week, they have a challenge on their hands. The Chiefs fly to sin city for Raider WEEK.
The Chiefs Vs The Raiders
Embed from Getty Images
We get welcomed back after bye week with some Sunday night flair, Chiefs face the thieving Raiders in Las Vegas after they stole a win from us in week 5. But Honestly, if i think long about it, I'm kinda glad they got that win. I know thats an odd thing to say but now we get to watch a motivated Chiefs team take them on. Just look at the facts here; Andy and Co are notoriously good after the bye, 18-3 I believe, Raiders beat them at their house, its obviously a long time AFCW rival, AAAANNNNNNDDDDDD they decided it would be a good idea to hot lap Arrowhead whilst singing We are the Champions.
Look, I know everyone in media has covered it, well we've covered it but the point remains… why in the world would Gruden (chucky) a long time friend of Reid's do such a disrespectful thing to him and the Chiefs? The simple answer?… He's an idiot. Andy is not one to run a score up on anyone. He learned, under Holmgren, to get a good lead and coast… its been a somewhat negative talking point of Reid's coaching career since became a head coach. Well at least for one Sunday evening, that all ends.

You remember in Rocky IV, the best Rocky (I will fight you, dont @ me bro), when Apollo wanted a shot at the Russian Champ Drago? Well this Sunday night, thats what you get. You get a real shot at the Champ.
The Chiefs will be playing the part of Ivan Drago.
The Raiders will be Apollo Creed ( although hes way more likeable than the Raiders).
There will be showboating, there will be dancing, and lights and music, but most importantly their will be a demonstration of sorts. Because after 3 plus quarters of getting the Chiefs best, the Raiders corner man (RIP Tony Burton) will be screaming from the sidelines.

This is the part of the article where I break down a few stats, or interject some scheme advatangaes or disadvantages for both teams. It's not happening this week. My prediction?
If you go to this game, take pictures/video sent them to the AG Twitter / Facebook / Instagram accounts (we'd love to see them) and always..
Bring the Noise
What to Watch for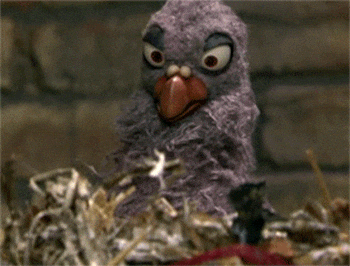 Willie Gay getting starter reps
Sammy's comeback
Who starts at RTfor the Chiefs (Remmers was limited this week)
How the Chiefs D-Line stays gap sound against the Run Offense of Raiders
Our O-Line vs Raider D-Line
Frank Clark the shark, doing shark stuff again. We need him in playoff mode.
Bell getting some real reps this week.
4 Keys to the Game



  KEEP PATRICK CLEAN.  Can't stress this enough.
Rattle Carr early. 
Dont get beat over the top again. 
 "Put the hammer down"  – Mitch Holthus.
How to watch and Listen
November 22nd, 6:00 PM Arrowhead Time
Location

Allegiant Stadium, Las Vegas 
TV Coverage: 

NBC, YouTube TV, Hulu Live TV, Sling
Chiefs Football Radio Network  (106.5FM) 
For Springfield Mo area it should be 104.7 the Cave
Live Stream: