Your RED Monday Preview
8 replies
Time to get HYPED for the game, it's Red Friday Chiefs Kingdom!!!
| | | | | |
| --- | --- | --- | --- | --- |
| Record | Conference Wins | Divisional Wins | Playoffs | Super Bowl |
| | | | | |
| 4 – 1 | 3 | 1 | | |
The Chiefs got handled by the Raiders last week. It was incredibly frustrating to watch, knowing that the better team was making mistake after mistake letting the opponent pull away. In fact, it was the first time in 40 starts Mahomes had lost by more than 7 points. I believe that's a NFL record, it should be if it wasn't. Ultimately it was the Raiders' coaches/ players/ fans super bowl and they held on at the end to get the win. But by getting that win, it hopefully woke this Chiefs team up from their slumber because we march to Buffalo. Let's Go.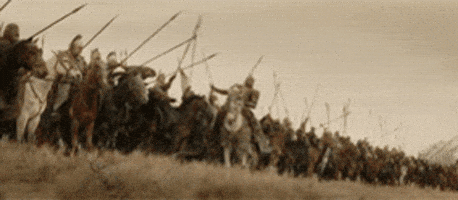 The Chiefs Vs The Bills
Embed from Getty Images
Welcome back this week to yet another RED Monday. I feel like this is becoming a thing. A thing we all should like, who doesn't like Monday Night football? All of our Rowdy friends are here on Monday Night, right Hank?

The Chiefs / Bills game wasn't scheduled this way orginally. We were scheduled for Thursday night football but with the no one likes Thursday Night Football Covid nonsense still going on the game was flexed to tonight.
What's interesting about this matchup is that this is the first time Patrick Mahomes and Josh Allen will go head to head. And for those who don't know, or those who forgot, the Buffalo Bills were the team that traded with the Chiefs in the 2017 draft. That allowed, the Chiefs to select Patrick Mahomes, and maybe consequently the Bills GM to get fired shortly afterwards. Bills fans, for obvious reasons, have a semi hatred for the Chiefs and quite possibly Mahomes because the Bills Front office allowed the Chiefs to essentially have Mahomes for a 1st and a 3rd round pick. Bonkers, I know. Anyways, after some sellers remorse the Bills drafted Josh Allen the following year. Bills fans naturally claimed he was the best thing since sliced bread and has basically been just as good as Mahomes. Except, you know, for the fact that he just hasn't been. In fact, until this year Allen wasn't even good enough to hold Patrick's jockstrap. But there in lies the problem for tonight. Allen has finally turned into a competent QB for the Bills. So he will not only challenge Patrick for the strongest arm in the league..
But also for top QB in the AFC / NFL. With their numbers being very close this season. Both Allen and Mahomes lead the AFC in nearly every passing category. This season Allen has 1,589 yards, passing touchdowns 14, and a passer rating with a 113.0 rating. Mahomes has 1,474 yards, 13 passing touchdowns , and a passer rating 107.3. But what Allen hasn't done was throw a ball either over those mountains or out of the stadium.
CBS Sports, using the scoreboard as a reference point estimated that this pass went 86.7 yards in the air…. that's a flat out absurd estimate.
Jokes aside, this is going to be a well coached team that the Chiefs will face tonight. Sean McDermott has his Bills team playing a high level this year. But not only this year, McDermott has fielded a tough well coached team. Semi recently, 2017, Andy and Sean faced off and the Bills got the win. But their history is much longer than just 3 years ago. McDermott was hired and ultimately fired by Andy Reid when he was still in Philly. McDermott was then later hired by Ron Riveria ( Another Andy Reid head coach) in Carolina and then in Buffalo as their Head Coach where he's been doing a stellar job building and coaching the Bills roster.
The Bills have had a top 3 defense, until this year, the last couple years, thanks in part to McDermotts coaching. This year, injuries have gotten the best of them, and really made them vulnerable. Which brings me to where the Chiefs need to attack. The Bills' linebacker Milano has been out for awhile and it appears that we won't play this game either. Both Milano and LB Edmunds are banged up and should be targeted by the Chiefs in the passing/ rush games. Addtionally, the secondary for the Bills has been hit hard with injuries this year. White, a very good cornerback, will be out there but hes been dealing with a back injury. And Josh Norman, former Carolina and Washington cornerback, will likely see significant playing time if he's touched back down from being sent into orbit.
Let's hope Andy and company have got answers for when defenses try to rush 3 or 4 against Patrick and play coverage. We should fully expect this to be the case. This Chiefs receiving group can absolutely win against the Bills secondary but they just need to be put into the right positions to do so. Additionally I believe this is another reason why they went after and got Lev Bell. If the defense wants to run lighter boxes( 7 or less defenders within a couple yards of the offensive tackles) having Lev and CEH run the rock should equate to big rushing games. Which will make defenses come stop dropping so many defenders into coverage. This game is all about matchups and Andy is one of the greatest at finding and exploiting them. Lets hope he's got some good ones picked out for tonight.
If you go to this game, take pictures/video sent them to the AG Twitter / Facebook / Instagram accounts (we'd love to see them) and always..
Bring the Noise
What to Watch for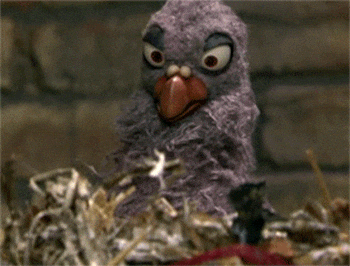 Our linebackers shutting down Devin Singletary
Our WRs against the Bills secondary
Who starts at LG for the Chiefs
How the Chiefs D-Line stays gap sound against the Run Offense of Bills
Do the Bills try to copy defensive scheme and drop 8 into coverage
Frank Clark the shark, doing shark stuff again. We need it. He was gone last week.
Clyde and Kelce having a big day in the intermediate passing game against Bills linebackers.
4 Keys to the Game



KEEP PATRICK CLEAN. Can't stress this enough.
Keep Allen contained in the pocket and squeeze him in.
Dont get beat over the top again. Make the Bills offense earn points.
"Put the hammer down" – Mitch Holthus.
How to watch and Listen
October 19th, 4:00 PM Arrowhead Time
Location

New Era Field, New York
TV Coverage: 

FOX, YouTube TV, Hulu Live TV, Sling
Chiefs Football Radio Network  (106.5FM) 
For Springfield Mo area it should be 104.7 the Cave
Live Stream: