Your RED Friday Preview
32 replies
Time to get HYPED for the game, it's Red Friday Chiefs Kingdom!!!
| | | | | |
| --- | --- | --- | --- | --- |
| Total Wins | Conference Wins | Divisional Wins | Playoffs | Super Bowl |
| | | | | |
| 2 | 2 | 1 | | |
What a weird game against the Chargers last Sunday. The team looked off, felt off, and I believe EB even stated they played off. But thankfully we won and that's what's important. They got that all important first Divisional win against what seemed to be a tough opponent. This week's matchup isn't going to be an easier as we travel East to Baltimore to visit those clever Birds.
The Chiefs Vs The Ravens
Embed from Getty Images
Welcome back this week to a RED Monday.
Thanks to a exceptionally clutch performance from ButtKickerDotCom, the Chiefs are 2-0.
And just like last week, we may need him to be clutch again tonight. As the Chiefs square up against a potential Super Bowl team led by current MVP Lamar Jackson. The obvious battle between Mahomes and Jackson is what everyone's talking about but honestly I'm more focused on the kickers. To quote a great man…
"I like kickers. They're the toughest."

– Taco
I concur Taco, I concur… And Tonight's game will feature the two best and likely toughest kickers in the game. Let's just hope if it does come down to Butker kicking for the win, the Ravens follow the Chargers lead and 'Ice him'.
When looking past the special teams units you'll find the defensive units to be something not really talked about this game. Make no mistake, both defenses are going to get tested tonight. We shouldn't expect this to be a 10-13 type of game, both offenses are just too good to expect stops every single drive. So if you're a defensive guy, you might not wanna watch this one.
A quick look at some stats will tell you that the Ravens defense is currently playing at a high level. They have only allowed a league low 11 points per game and produced 5 turnovers in 2 weeks. Meanwhile the Chiefs defense is averaging 20 points per game and has had only 2 turnovers. Clearly based on those two stats, the Ravens have the clear advantage. But both teams have gotten in the opposing QB's faces at a decent clip netting 6 sacks each with pressures both being in the top 10.
With the hopes of rattling Lamar and actually getting him on the ground the Chiefs might look at the last two weeks and see what the Browns and Texans did. While neither team continuously got pressure they did in fact get home a few times overloading a side essentially smothering Lamar in the pocket.
Speaking of Houston, game planning for Jackson and Watson might be similar. Obviously the style of offense both teams (Houston / Baltimore) is different but with a mobile QB the overall thoughts of compressing the pocket with a spying defender might just be key. Spying Watson helped the Chiefs get a win in week one, the same might be true of playing Jackson tonight. Getting a healthy Doran O'Daniel or Willie Gay on the field with that job wouldn't be the worst idea around.
Embed from Getty Images
Maybe even Sorenson or Mathieu from time to time. I think the Chiefs ability to move their safeties and linebackers around could confuse Jackson and give the D-line time to get home.
Regardless of the plans on all sides of the ball tonight, the Chiefs are going to be in a dogfight. We know it, the Chiefs know it, everyone knows that the Ravens had this one circled on the calendar. With only 1 team from each conference getting a bye (which I'm not a fan of), games like this become super important. Typically I don't get worked up about an early season win or loss, teams are figuring themselves out. Basically, teams in September often don't look the same come December and that's due largely in part to either injuries or progression/regression of team skill. But we know the Ravens aren't going to lose a bunch of games this year, so giving them a loss early would be a huge edge into the Chiefs getting a bye.
Additionally, the Chiefs have a tough schedule this year with the Ravens having one of the easiest if not the easiest schedules in the whole NFL. Conspiracy theorists this is your time to shine. I mean it does seem odd that a team that had a 14-2 record and was the number one seed gets the easiest schedule the following year… c'mon NFL, be better. But regardless, I'm looking forward to the game tonight. Hell, we all are. Ultimately, I think the end score will be close regardless of how the game goes, I've got the Chiefs in a close one 34-33
If you go to this game, take pictures/video sent them to the AG Twitter / Facebook / Instagram accounts (we'd love to see them) and always..
Bring the Noise
What to Watch for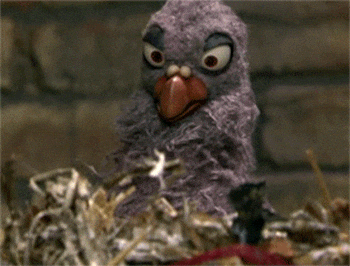 How Spags takes away the Ravens TE Andrews
Ward making his return to the field
Who and IF they Spy Lamar
How the Chiefs D-Line stays gap sound against the Run Offense
Bounce Back game for Fisher and Schwartz
Frank Clark the shark, doing shark stuff again. We need it
L'Jarius Sneed getting another pick, I'm calling it now before all of you. ( I called it last week and it worked.) LFG
4 Keys to the Game



Staying gap sound of defense. Limit rushing lanes for all of the Raven's RBs and Lamar Jackson
We have to tackle better. Two weeks and our tackling is terrible. Cannot afford to miss tackles tonight.
Win the Turnover Battle. 1 pick or fumble could be difference tonight.
"Put the hammer down" – Mitch Holthus.
How to watch and Listen
September, 28th 7:15PM Arrowhead Time
Location

M&T Bank Stadium
TV Coverage: 

 ESPN, Youtube TV, Hulu Live TV, Sling
Chiefs FOX Football Radio Network KCFX (101.1 FM) 
For Springfield Mo area it should be 104.7 the Cave
Live Stream: