Your RED Monday Preview
45 replies
Time to get HYPED for the game, it's Red Friday Chiefs Kingdom!!!
| | | | | |
| --- | --- | --- | --- | --- |
| Total Wins | Conference Wins | Divisional Wins | Playoffs | Super Bowl |
| | | | | |
| 3 | 3 | 1 | | |
The Chiefs went into Baltimore last week and absolutely dismantled the Ravens. It was pretty clear that the Ravens had a game plan going into that game and it was "send everyone at Patrick. If we've got 1 player in coverage that's to much, SEND EVERYONE." That seemed to be a mistake for Baltimore. In fact, I haven't seen a beat-down like that since the last time I watched Uma Thurman dismantle the Crazy 88.
Additionally, I think Patrick having to face the bESt pLaYeR In fOotBalL was just the icing on the cake for him to feel especially vengeful.
Regardless of the reasoning, Patrick and the Chiefs were up to the task last Monday evening. But now they face a new but familiar enemy in the New England Cheatriots Patriots led by Cam Newton Brian Hoyer tonight in yet another AFC showdown.
The Chiefs Vs The Patriots
Embed from Getty Images
Welcome back this week to yet another RED Monday.
Obviously this wasn't scheduled this way, we should've played yesterday afternoon, but with players testing positive from both teams the game was bumped to tonight.
Embed from Getty Images
Embed from Getty Images
We wish both players, Cam Newton and Jordan Ta'amu, a speedy recovery and buckle down for tonights game. Much like last week, the Chiefs square up against a potential Super Bowl contender but this time the defense that Patrick and CO faces will actually be good. I recently rewatched last years game at New England. The Patriots did a hell of a job getting to and hitting Mahomes. Ultimately the Chiefs won but it wasn't easy. Heck, it hasn't been all sunshine and roses when facing Belichick. Mahomes is 1-2 against him and has struggled.
Now, I'm not going to put a ton of stock in PFF's grading system but it's good at least to reference from time to time. They actually do a pretty good job of reflecting what most see during the game and then in the same breath make me wonder if they have actually ever played the game of football before. For example…
Imagine thinking Clark was one of the worst players on the field……. Like seriously. He had multiple pressures, at least one sack, and most notably to take on a running team like the Ravens and did this to them.
Well all I can say is that I hope Clark and company have yet another terrible PFF graded game because we have the best running team in football coming to town tonight. The New England Patriots have averaged 178 yards per game rushing on 105 attempts. That's alotta running. And honestly, its been working for them so why would they change? Especially now that Cam is going to be out, they are going to run the most traditional Bill Belichick game plan you've ever seen. They are going to play sound/disciplined football on defense. Run the ball, the run the ball, run the ball, play-action pass to hit seam routes and then you guessed it…. run the ball on offense. Playing keep away from Mahomes will be the game plan but honestly that's what Bill has been doing for decades. Only a few years out of his 20 years in NE has that not been the case. The only way for the Chiefs to combat this is to protect Pat.
The Patriots aren't going to blitz a lot, they are going to play coverage and rush 4 more than not. N no way Bill watches the Ravens game and thinks he can copy that that disaster. So like I said, the key is to protect Pat. Mahomes will need time for his pass catchers to find soft spots in zone or break free of man coverage. That will lead to points and that will, eventually, lead to the Patriots being forced to throw. And I assume we all would look forward to the Brian Hoyer show.
Embed from Getty Images
And if that name or face sounds/ looks familiar to you…. well it should.
The Chiefs haunted Hoyer's dreams in our first playoff win in what felt like forever. Rewatching that Chiefs defense made me a little misty-eyed honestly. Peters, Berry, Houston, Bailey … kinda a shame we didn't have Patrick back then. But it is, what it is and it makes last year and this year all that special. So the chiefs need to buckle down again this week. Every win counts but these types of games are a little bit bigger.
If you go to this game, take pictures/video sent them to the AG Twitter / Facebook / Instagram accounts (we'd love to see them) and always..
    Bring the Noise 
What to Watch for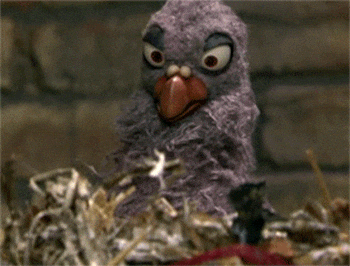 Our linebackers against the run and play action pass of NE
Seeing how Ward is coming along
Who moves into the slot to cover Edelman
How the Chiefs D-Line stays gap sound against the Run Offense
Belichick's twists/stunts of the D-line against our O-line.
Frank Clark the shark, doing shark stuff again. We need it
Clyde getting going in this game. He should be a factor this week.
4 Keys to the Game



  KEEP PATRICK CLEAN.
Get after Hoyer when we get the chance. He's easily flustered.
Win the Turnover Battle. 1 pick or fumble could be difference tonight. 
 "Put the hammer down"  – Mitch Holthus.
How to watch and Listen
October 5th, 6:05 PM Arrowhead Time
TV Coverage: 

CBS, YouTube TV, Hulu Live TV, Sling
Chiefs FOX Football Radio Network KCFX (101.1 FM) 
For Springfield Mo area it should be 104.7 the Cave
Live Stream: