Your RED Friday Preview
6 replies
Time to get HYPED for the game, it's Red Friday Chiefs Kingdom!!!
| | | | | |
| --- | --- | --- | --- | --- |
| Total Wins | Conference Wins | Divisional Wins | Playoffs | Super Bowl |
| | | | | |
| 1 | 1 | | | |
It felt like eternity to get to game 1. But now that we got through it, time has buzzed by and we are just a couple days away from game 2 and equally important its officially our First RED Friday!!! Speaking of game two, I added a weekly tracker so no one (IE me) forgets what all we've done this season. Looking forward to checking those last two boxes off the list 🙂 But for now, let's work on adding some numbers to the other columns cuz its Charger week!
The Chiefs Vs The Chargers
Embed from Getty Images
Welcome back to the FIRST RED friday of the season everyone.
We kicked the NFL off last week by dropping the banner at Arrowhead.
It's still a great time to be a Chief and a Chief's fan but much like Travis Kelce said after helping hand Houston their first butt-kicking of the year, We "ain't got no time for this one, its on to the next."
When looking at what the Chargers did or better yet didn't do to the Bengals last week it can only make us Chief's fans more and more optimistic. The Chargers Defense played a good game, which I think most of us thought they should. Even with missing ALL-Pro Safety Derwin James the Chargers held rookie QB Joe Burrow to a pedestrian 23-36 passing for 192 yards and a pick. But it's not like the Chargers poured it on while their offense was on the field. Led by veteran low low tiered QB Tyrod Taylor they were able to hold off the Bengals by way of a last second field goal miss that resulted in easily the greatest flop of the 2020 NFL season……. so far.
Yeah that score is right…Absolute Barn Burner it was, with the Chargers winning 16 to 13. Taylor finished the day going 16 of 30 for 208 yards. No TDs, no Picks, it's like he wasn't even there. The Chargers did have a decent day on the ground though, collectively rushing for 155 yards on 39 attempts. I would imagine this will be the game plan against the Chiefs as well. No mistakes, run the ball, good defense, man…. that feels awkwardly familiar… I'm now getting flash backs of AS11 fights in the AP comment sections. After we would win a shootout of 21 to 20 with AS completing 17-23 for 195 and a single tuddy. But enough about that back on topic.
I expect Spags to counter them with a decent dosage of Dorian O'Daniel / Dirty Dan Sorenson/ basically all the Dans out there spying Taylor and the backs. Also, we might get to see rookie Linebacker Willie Gay make his presence felt this week. That kid has serious sideline to sideline speed and was my favorite pick in this past draft.
Embed from Getty Images
Regardless of the plans for both sides of the ball, I do not think the Chargers can keep up with the Chiefs. The Chiefs are just on another level right now and additionally Reid is the far better head coach. Andy Reid basically owns the West every year and is 11-1 against the Chargers from 2014 and on. Not quite as impressive but still impressive is Patrick Mahomes coming in with a 3 -1 record against the Chargers. The one loss being that bogus OPI / DPI call(s) at the end of the game. Good Lord Refs. You have one job! It should've never happened…. but I'm clearly almost over it… another 3 super bowl wins and I will forgive and maybe forget.
Anywhos I'll leave ya with the Six Stats to know from this guy who took over for BJ…. Idk bout him… I'd rather have BJ.
If you go to this game, take pictures/video sent them to the AG Twitter / Facebook / Instagram accounts (we'd love to see them) and always..
Bring the Noise
What to Watch for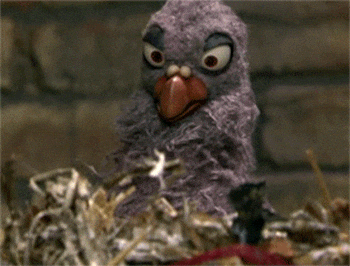 Who the heck is starting at the Corner spots.
Consequently who and how they are covering WR Keenan Allen.
Willie Gay (linebacker) getting some defensive playing time
More Clydes-dale running.
Bosa and Engram against our Tackles
Frank Clark the shark, doing shark stuff again.
L'Jarius Sneed getting another pick, I'm calling it now before all of you.
4 Keys to the Game



Last week I called for a Heavy dose of Edwards- Helaire and got it, I want the same again this week. Run and screen it up for Clyde. He's about to be a household name.
We missed 15 tackles last week, that's unexpectable. Get better, Be better.
Put pressure on the Chargers by scoring early and often. Make Tyrod Taylor beat you with his arm.
"Put the hammer down" – Mitch Holthus.
How to watch and Listen
September, 20th 3:25PM Arrowhead Time
TV Coverage:

NFL Network, CBS, Amazon Prime
Chiefs FOX Football Radio Network KCFX (101.1 FM)
For Springfield Mo area it should be 104.7 the Cave
Live Stream: