Thirsty Thursday: The Dave Special
17 replies
Dave lets you in on a bit of his after-work daily special. You all need to join in this regimen.
Today is a special day. A day where I let you into my life a little bit. A day that shall live on in infamy as the greatest dissection of an individual's character and intellect, the likes of which the internet has never seen. A glorious day, simply defined by:
The fact that I forgot to pick up something unique on the way home. Whoopsie!
So instead, I welcome you to a little insight into what I, Dave Jericho Friedman, M.D., pH.D, Esquire, drink on a typical, regular day. Besides, it's a balmy 55-ish degrees outside and I have some Rage Against The Machine on deck, so let's get started!
Beer Of The Week
Busch Light, 4.1% ABV
Not everyone gets to be a Hollywood movie star, or a doctor, or a lawyer, or the guy that announces exotic dancers to the stage while playing Def Leppard tunes in the background. Some of of us are the worker bees — the carpenter, the roofer, the landscaper, etc.
That is exactly what Busch Light is; nothing glamorous, but at the end of the day it is always there for you, perfectly, refreshingly average in every way. It's basically water with a tinge of personality. To further humanize it, think about that one friend you have that's loyal as all get-out, and you really do think well of them, but after the first hour or so the conversation seems to taper off and nothing interest happens the rest of the time.
It tastes like mediocrity, but not the bad kind — more like watching the Bears and Jets play a game, knowing you don't really care, but finding enjoyment in seeing Trubisky continuously fail. Over and over again.
While it may not break any flavor barriers, it does afford you one thing … the ability to drink all day without getting hammered. If you simply enjoy the act of drinking but get tired of having to tap out after 10 or twelve helpings, never fear — Busch Light is here.
Liquor Of The Week
New Amsterdam, Peach, 35% ABV
Another household treat are these little beautiful blessings of buzzery. And yes, BRaG, I did invent another word …
For years I was a whiskey drinker, but that ol' rot gut started to eat me alive from the inside like I was an extra on an 'Alien' movie (hopefully the first two, which were good, and not the later trashy ones). One day I took a leap of faith and decided to give these little babies a chance —
— and I'm glad that I did.
When it comes to shooting alcohol, I like a nice mixture of 'kick' and taste, and these deliver. Peach is the standard go-to, but I'm also a fan of the pineapple variety when it's time to switch things up. I have even made mixed drinks with these by combining them with different Kool-Aid blends, as well as mixing it with a tumbler of water and those Mio flavoring things; which I highly suggest, because the more you drink, the drunker you get while also hydrating. Science.
The biggest caveat is, if you're like me and buy pocket shots, these sleeves come in counts of twelve instead of just ten. Frugality!
Overall I recommend these to drinkers from across the spectrum … just don't ask for one of mine. They're all already called for.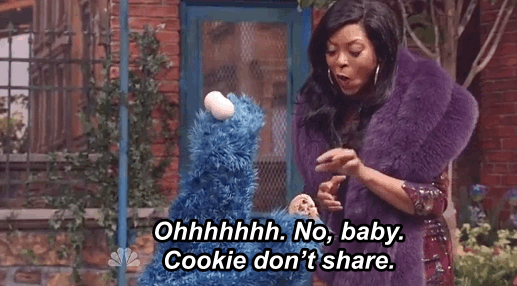 What are YOU drinking tonight?