League One Liners: AFC Edition
25 replies
Spring cleaning is upon us. My household is abuzz with people darting here and there to throw stuff away, organize what's left, take good smelling cleaning fluid to all the surfaces, etc. That's why I'm hiding out here under the guise of "work." So let's do this …
Baltimore Ravens: Terrell Suggs claims the departure of Ozzie Newsome greatly influenced his decision to leave Baltimore, smartly evacuating the team before they are third in a division won by the Browns.
Embed from Getty Images
Buffalo Bills: Rosenthal claims that Josh Allen is the biggest "winner" of free agency with the skill position additions that have been added; in related news, those skill players are also now the biggest "losers" of free agency.
Cincinnati Bengals: The saddest thing about the Bengals is the fact that a safety that played for them two years ago being signed by the Cowboys is the biggest news out of that organization …
Cleveland Browns: Media in LeBron-Land ponder if Eric Berry is still an option for the Browns, but unless Dorsey brings in Clark Hunt to negotiate it seems highly unlikely.
Embed from Getty Images
Denver Broncos: The Donkeys highlight 10 observations from Drew Lock's Pro Day, but Elway was sold at "6'4″ white guy."
Houston Texans: Down in the land of the second-best barbecue, the Texans have signed OL Matt Kalil, signifying they have indeed forgotten what happened with David Carr.
Indianapolis Colts: Chris Ballard has signed Devin Funchess and Justin Houston and still has $70M+ … and I will take this moment to skip making a joke, and instead compliment the team-building of a good General Manager.
Jacksonville Jaguars: The MMQB details "how Doug Marrone got Nick Foles," but if you want a TL;DR version, he did it with money. Lots of money.
Kansas City Chiefs: Fun stat — the Chiefs have the second-longest active consecutive NFL playoff appearance streaks (4 seasons).
L.A. Chargers: Fun stat — the Chargers do not.
Embed from Getty Images
Miami Dolphins: When asked if the team is tanking this season, coach Brian Flores said "every team (is) rebuilding," which means they are indeed tanking.
New England Patriots: The League's best cheaters missed out on TE Jared Cook in free agency due to Cook believing he has a better shot at TE1 in New Orleans, which will make Gronk's inevitable summertime retirement so much better. (EDIT: I wrote this the Saturday before his actual retirement and, yes, it feels as good as I predicted.)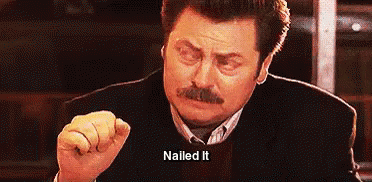 New York Jets: Maccagnan now has his team tied up into $122M of guaranteed money this year, and at this point that may be more than the worth of the entire franchise …
Oakland Raiders: The homeless felons have signed Mike Glennon to back up Derek Carr — duties include ensuring his eyeliner doesn't smear when he cries, and being the big spoon in their shared hotel room when traveling.
Pittsburgh Steelers: Three players have forced their way out of Pittsburgh this offseason; team builds bathroom stalls around every locker per Roethlisberger directive.
Tennessee Titans: After signing Ryan Tannehill, the Tennessee faithful are trying to be optimistic about Mariota's eventual mid-season breakdown.