Friday Night At The Movies
13 replies
Welcome back to your favorite weekly movie reviews and suggestions. We, Adam and Dan, will be your tour guides in this crazy world of cinematography. So grab yourself a soda and some popcorn and let's get to Movie-ing.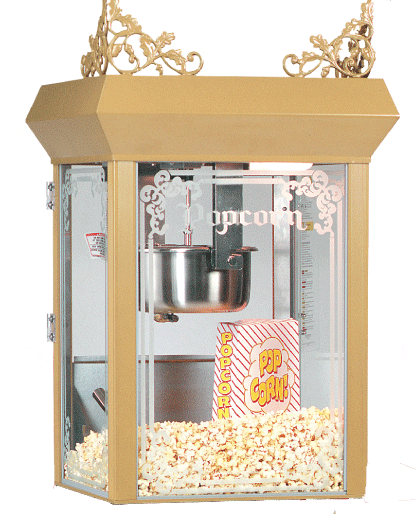 Adam: As I was sifting through things to watch on the tele… I decided to check out my Amazon Prime account (baller status, I know). Anyways, in the free trial section for skin-a-max (Cinemax) I saw a movie that I remembered wanting to see in theatres a year or two back but didn't get a chance too. One of those, oh wow that looks good/intriguing I'll go watch that AND then life happens and you completely forget about it, scenarios.
You've all been there I'm sure. Anyway, like I was saying, I saw the movie "Bad Times at the El Royale" in the list and decided to start my 'free trial'. Now if you don't remember this coming out a couple years ago, you're not alone. I don't remember it getting a whole lot of publicity. Man, if it came out today during this desolate time of movie droughts it would likely be movie of the year… but that's a related topic that I don't want to rant about right now. I'm here to tell you all about the El Royale.
Adam's Pick
The El Royale stars Chris Helmsworth, the 'Dude' aka Jeff Bridges, Jon Hamm, Cynthia Erivo, Dakota Johnson, and Cailee Spaeny.  The El Royale is in fact a hotel on the California / Nevada line or at least in this movie. I secretly hope its a real place, while gaudily decorated, I love the idea and if I'm being honest the gaudiness of it all. The movie starts out in 1959, with a man burying something in the floor boards of a room at the Royale, he's later murdered. We don't know why but it's safe to assume it had something to do with the thing he buried. The movie then jumps forward 10 years, to present day of the movie 1969. Flower Power baby. It's at the time four individuals check-in; southern traveling brash talking salesman Laramie Seymour Sullivan, aging Catholic priest Father Daniel Flynn who is showing early signs of dementia, struggling black singer Darlene Sweet,  and a not so pleasant hippie woman.  They, the 'only four guests,' are all assisted by the only hotel employee working this day, a young clerk by the name of  Miles Miller.  As the movie unfolds it becomes quite clear that some of the four are not who they appear to be on the surface. They all have different but specific reasons to be staying at the El Royale beyond just needing a place to stay. The real stories of the four plus that of Miles eventually become intertwined as Miles and the Priest get closer and the hotel's secrets come out.  What happens next between these five, plus a stowaway, has major effects on the outcome of the movie and their livelihood. 
Overall I enjoyed this movie, it took a little long to get going and the ending fell a little short of the long build up. But all in all, a decent film.
3.8 / 5 AG Stars
Oh and btw, Im tired of seeing "Movie Stars" abuse peds to get roles, heres to looking at you Thor. 
If You Need Moar Movie Magic
Local theatres continue to be closed… so we only have suggestions for DVD rental or purchase online. BUUUUUUUTTTTT, my local Family Video is open for business. So Go support your local video rental stores, they are fantastic. Next stop on this getting back to normal train is sitting in a dark room with complete strangers and watching some movies.