Friday Night At The Movies
24 replies
Welcome back to your favorite weekly movie reviews and suggestions. We, Adam and Dan, will be your tour guides in this crazy world of cinematography. So grab yourself a soda and some popcorn and let's get to Movie-ing.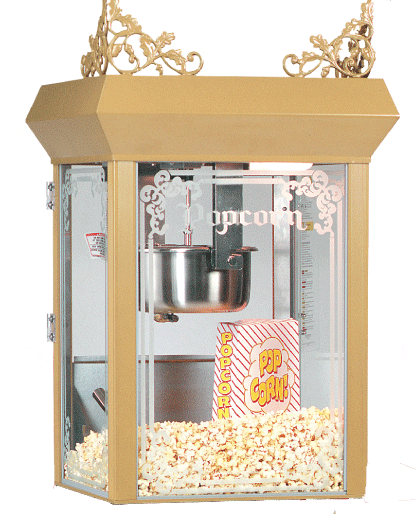 Adam: So Dan, I was flipping threw my Amazon Prime App looking for something to semi-watch while I did some laundry and other housework. And I ran across …
Adam: and decided it had been a decade plus since I watched it so … what the heck, Ill throw it on.
Dan: Ok, so you want to do Spoof movies?
Adam: Well, no. As I continued to watch it my wife came home and decided to watch it as well. We began talking about all the movies that influenced / that they made fun of during Not Another Teen Movies creation. Anyway, long conversation short my wife was grossed out by this scene. oh any by the way its probably NSFW
Dan: LOL Gross.
Adam: I know right? But my wife didn't know where that scene came from..
Dan: I, I uhh..
Adam: … Yes Dan?
Dan: Well I don't either.
Adam: I understand that. And because I fear a lot of people don't know this movie, it's going to be my movie for this week. I don't really know what category it fits in…. Its kinda chick flicky, but dark…
Dan: Romantic Thrillers?
Adam: … That's it.
Dan's Pick
I have always been an Ewan McGregor fan and think he's one of the more versatile actors of his time that doesn't get enough credit. I think we can thank Star Wars for that, but he was a phenomenal Obi-Wan. That's neither here nor there, this movie was one I watched a long time ago and when it's on TV I generally turn it on because I do enjoy watching it and it has Scarlett Johannsen so that is an added benefit as well. I think the two work really well together and in this "post apocalyptic" world they live in, tight quarters make for a difficult place for a budding romance.
The inhabitants of this containment facility are all told that the outside world has become too contaminated to go out in. Lincoln Six Echo, McGregor, is the main character and he begins having dreams that he knows aren't of his own memory and he begins to question things. This community has a lottery and every week one individual is selected at "random" to go to the Island. A beautiful vacation paradise free of contamination where they can live out the rest of their lives in peace and quiet. But what is it really? That's something you'll have to find out for yourself.
It's more of a sci-fi thriller with the added element of the romance forming between McGregor and Johanssen, but I thought the movie did a good job of keeping the watcher on their toes and filling it with some excitement and action. What if you woke up tomorrow and found yourself in a containment facility being told the world is contaminated and the people there are the only survivors? I tend to enjoy movies with a twist and this one has a few surprises in stock. Hope you enjoy it if you watch it!
Adam's Pick
So let's just get into here. This week's movie is one that slipped by lots of people during the Y2k scare. I assume people were so caught up in that end of the world hype that they missed the odd little gem known as Cruel Intentions.
This movie is hard to describe but I'll do my best. It's odd, its a semi thriller, there's a love story, there's a betrayal, it kinda pulls you all over the place as the story unwinds. It's not a must see movie, but its one that everyone should see. It's starred by Sarah Michelle Gellar as Kathryn Merteuil, Ryan Philippe as Sebastain Valmont, Selma Blair as Cecile Caldwell, and Reese Witherspoon as Annette Hargrove.
Kathryn and Sebastian are step bro and sis and are as rich as they come. They both strive to always get what they want when they want it. Bored of easy prey and his uppidity life, Sebastian sets his romance goals on something much harder to concur, a virgin from Kansas City, Kansas. As Sebastian explains the conquest to Kathryn sees an opportunity for herself. So Kathryn, makes a bet with Sebastian: Sebastian must deflower this virgin, Annette Hargrove, before the end of summer break. This would be the final notch on Sebastian's headboard of triumphs. Of course this won't be easy but nothing worthwhile never is. Annette has stated, in a magazine, that she would wait until love and marriage to sleep with a man. If Kathryn wins, she gets Sebastian's vintage 1959 Jaguar Roadster. If Sebastian wins, he gets Kathryn, the only girl he knows he'll never have (there's a LOT of step bro / step sis sexual tension in this movie, just a fyi) Also running beside the 'bet' is the story line of Cecile, a naive girl whose mother had enlisted Kathryn to help her fit in at her new school. But with Kathryn, nothing is as it seems… Kathryn plans on ruining Cecile's reputation but not because she hates her, shes merely collateral damage, but as revenge on Kathryn's ex-boyfriend, who dumped her for Cecile. This movie might just be evil… but it does have an interesting ending. So make sure to watch til the end.
3.9 / 5 AG Stars
This movie has one of my favorite Counting Crows Songs in it, enjoy.
If You Need Moar Movie Magic
Local theatres continue to be closed… so we only have suggestions for DVD rental or purchase online. BUUUUUUUTTTTT, my local Family Video just reopened so its on like Donkey Kong! Go support your local video rental stores, they are fantastic. Next stop on this getting back to normal train is sitting in a dark room with complete strangers and watching some movies.