Friday Night At The Movies
7 replies
Adam and Dan talk virus stuff.
Welcome back to your favorite weekly movie reviews and suggestions. We, Adam and Dan, will be your tour guides in this crazy world of cinematography. So grab yourself a soda and some popcorn and let's get to Movie-ing.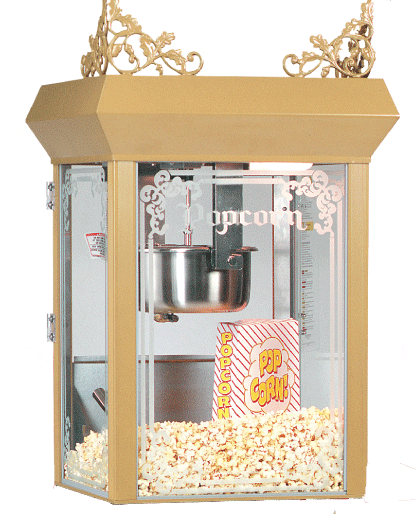 Adam: Dan, I know what we are doing for Movies this week!
Dan: Ok, what are you thinking?
Adam: Well, you know how everything kinda sucks right now?
Dan: Yeah, trying not to think about it…
Adam: Well, I thinking about that one Captain & Tennille song.
Dan: the Who? … and the What song?
Adam: No Dan, not the Who…. Captain and Tennille. And this song…
Dan: Okay… You want to write about a 70's song?
Adam: Nope, Love Dan.
…. and how it'll keep us together 🙂
Dan: OMG, out with it already!
Adam: Don't get your nickers is a bind Dan. I want to do love(y) movies, specifically I want to do RomComs again.
Dan: Oh, well why didn't you just say so?
Dan's Pick
This movie is as much about Michael Caine as it is about Sandra Bullock. He is one of the most versatile actors and he's in tons of movies that I love, including this one. Yes, this falls under romantic comedy even if you may not agree with it. Bullock plays an FBI agent that just wants to be one of the guys when she goes to work. She doesn't make an attempt to be overly feminine if she doesn't have to and she regularly attempts to beat the guys in physical workouts like hand to hand combat. 
She was demoted for disobeying a direct order on a sting operation that got and agent shot in the beginning of the movie, so she comes into a new situation on thin ice. The FBI receives a bomb threat about the 75th Miss United States pageant and who better to go undercover than a woman FBI agent that doesn't care about her looks? This is where she meets Caine and he is her Beauty Pageant coach, hired by the FBI. From there you can imagine that she starts to find her beauty a little easier to access and through trying to find out who this terrorist is she makes friends with some of the pageant women, something she's never had many of.
Bullock does a great job, as she usually does, of being the loveable character she is and throwing in some humor to the mix. I've always thought she was hot anyway and she gets into that part of her personality in this movie. But the relationship her character forms with Caine's is the real reason this movie is successful. With an appearance from William Shatner himself, this movie really has it all in terms of Rom Coms. Easily one of my favorites and we never talk about the second one, ever. 
Adam's Pick
I don't want to get ahead of myself here but my movie this week (The Wrong Missy) flat kicks butt. It stars David Spade, Lauren Lapkus, and Nick Swardson. Also has Molly Sims popping in from time to time, schwing. This movie is vintage David Spade. In fact if you took 30 years off of his face, replaced the beloved Chris Farely (RIP) with Nick Swardson, swip-swapped their roles, this is Tommy Boy the ROMCOM. Side note here… Speaking of Tommy Boy, Chris Farely's younger brother has a small role in this movie and even makes a credit scene. So be on the look out. Anyways, I know people…. it's a crazy thing to say but this movie is money. The entire cast is on point, Lauren Lapkus, whom I have seen in something before dominated her role here. I thought from the trailer she was going to be too much but she pulled back beautifully in spots to make her character lovable. Ok, now that I've hyped it up so much that it will never live up to it. Let's talk about the bones of the movie.
The movie opens up with Spade as Tim and Lapkus as Melissa or Missy going on a blind date together. It goes south real real quick… and Tim tries running from this nightmare only to find himself physically and emotionally scared from it. Fast foward a few months and Tim is soon to be going on a cooperate retreat with his coworkers, including Nate (Swardson). During a trip the airport Tim bumps into the girl of his dreams, Melissa (Sims). They hit it off hot and heavy but are pulled apart due to Melissa's flight being called, so she gives Tim her number and tells him to get ahold of her.
After Tim gets back to work, he talks with his buddy Nate about it. You'll find out quickly, that Nate already knows. That dude knows everything and its actually quite funny in the movie. (Change your passwords after reading this people) They soon discover that Tim's new thing is a former beauty pageant winner. Nate convinces Tim to ask her out on the cooperate trip, of course you ask out Molly Sims.. c'mon man. Anyways, so he eventually does and she says yes! Everything is going to plan until it doesn't.
And since this movie is brand new, no spoilers from me. Grab your significant other, fire up the ole Netflix app and enjoy this film.
4.4 / 5 AG Stars
If You Need Moar Movie Magic
Local theatres continue to be closed… so we only have suggestions for DVD rental or purchase online. BUUUUUUUTTTTT, my local Family Video just reopened so its on like Donkey Kong! Go support your local video rental stores, they are fantastic. Next stop on this getting back to normal train is sitting in a dark room with complete strangers and watching some movies.