Morning Huddle: Sunday
73 replies
Good morning Chiefs Kingdom! Grab yourself a cup o' Joe and get in the Huddle!
Chiefs news for January 09, 2022
/
Jump to Tweets | Jump to comments
/ /
Good Morning AG!! Lets Go Texans !!
Today In History, And Its A Big One In 2016 Chiefs End 22 Year Playoff Win Drought .
Herm Edwards starts coaching in 2006 and who can forget that Gary Spani was born in 1956 .
How About Them Chiefs !!!!!!!!!!
Instant analysis of Chiefs' Week 18 win over Broncos | chiefswire
The Chiefs didn't play they wanted to in this game, especially in the first half. They'd enter halftime trailing the Broncos and they made the adjustments necessary to be able to come out on the other side with a win. It took some a game-changing turnover on the defensive side of the ball and a tough 4-minute drive to close the game, but Kansas City managed to get out on the other side with a win. They've got a lot to work on heading into the playoffs, especially if they hope to make a run through some strong AFC competition.
Chiefs TE Travis Kelce quickest at his position to 9000 career receiving yards | chiefswire
With 28 yards against the Denver Broncos on Saturday, Kelce has officially reached 9,000 career receiving yards in just his 127th game played. That's quicker than Buccaneers TE Rob Gronkowski, who previously held the record at 140 career games. Kelce now becomes one of just six tight ends to ever have 9,000 or more receiving yards in his career, joining Rob Gronkowski (9,149), Shannon Sharpe (9,961), Antonio Gates (11,841), Jason Witten (13,046) and Tony Gonzalez (15,127). Gronk is the only other active player from that list.
Crazy Fumble Return Fuels Kansas City Chiefs' Much Needed Win Over Denver | newsweek
https://www.newsweek.com/crazy-fumble-return-fuels-kansas-city-chiefs-much-needed-win-over-denver-1667236?piano_t=1
The Broncos, who led 21-20 at the time, had driven deep into Chiefs territory and faced a 2nd-and-2 at the Chiefs' 9-yard line. Chiefs linebacker Melvin Ingram burst through the line and hit Broncos running back Melvin Gordon in the backfield, jarring the ball loose for a fumble. Chiefs linebacker Nick Bolton picked up the loose ball and rumbled 86 yards unscathed for the go-ahead touchdown. A successful two-point conversion gave Kansas City a 28-21 lead.
WATCH: Chiefs RB Jerick McKinnon shows off spin move on first touchdown | chiefswire
In his second game back from injured reserve, McKinnon got an increased workload on Saturday against the Denver Broncos. Running one of his first routes of the second half, McKinnon ran a quick swing out of the backfield and caught the pass. At first, it looked like he was going to be tackled well behind even the first down marker, but after a slick spin move and a timely jump cut, McKinnon muscled his way into the endzone.
Chiefs HC Andy Reid provides injury updates after win over Broncos | chiefswire
Speaking to the media after the game, Chiefs HC Andy Reid confirmed some information about a few of the injuries the team suffered in Week 18 against the Denver Broncos. He started with WR Tyreek Hill, who suffered a heel injury during pregame warmups that limited him during the course of the game.
Key takeaways from first half of Chiefs vs. Broncos Week 18 | chiefswire
For the second consecutive week, the Chiefs have suffered an injury ahead of the start of the game during pregame warmups. Last week, Orlando Brown Jr. didn't play as a result of a pregame calf injury. This week, Tyreek Hill is battling through a heel injury suffered during pregame warmups.
Can't-Miss Play: Bolton bolts 86 yards for TD after Ingram's hit-stick takeaway | nfl.com
https://www.nfl.com/videos/can-t-miss-play-bolton-bolts-86-yards-for-td-after-ingram-s-hit-stick-takeaway
 Kansas City Chiefs linebacker Nick Bolton bolts 86 yards for TD after defensive end Melvin Ingram's hit-stick takeaway.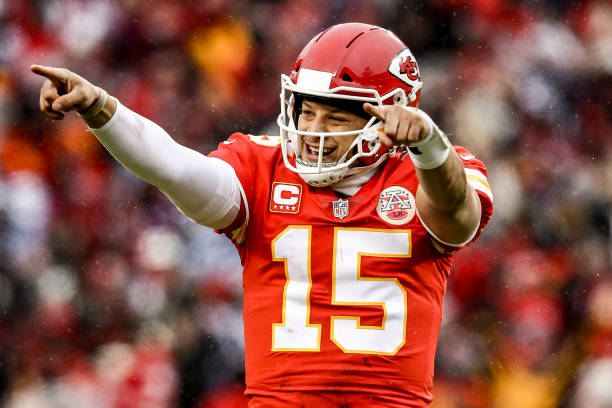 /
Morning Bowl of (T)Weeties:
/
Arrowhead Guys Twitter:
/
Local Chiefs Reporters:
/
National Talking Heads:
/