Friday Night at the Movies
23 replies
Adam and Dan discuss who played the best Joker.
Welcome back to the return of your favorite weekly movie reviews and suggestions. We, Adam and Dan, will be your tour guides in this crazy world of cinematography. So grab yourself a soda and some popcorn and let's get to Movie'ing.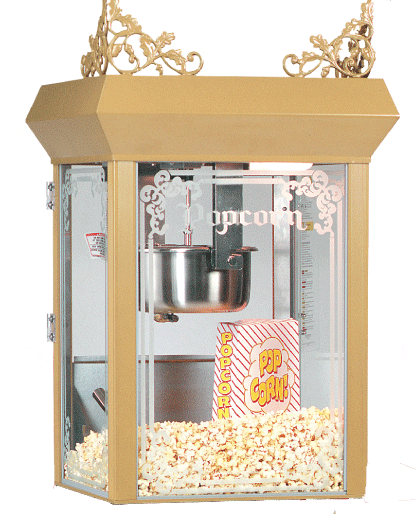 Adam: Dan, a ton of good things happened since our last movie article aired. The Chiefs won the Super Bowl, the US economy grew, I found 20 bucks in my jacket pocket, and if I'm not mistaken a bunch of good flicks were made. In fact, one the best films I watched this year was Joker starring Joaquin Phoenix.
Dan: I saw it too but I haven't found any extra money lying around my house, probably because of the 14-month-old money sucking machine I now have. Back to the Joker, it was good but it wasn't what Heath Ledger brought to the table. Heath killed it. Best Joker, hands down.
Adam: OH MY GOODNESS DAN… Its Joaquin by a Patrick Mahomes mile long bomb. Then probably Jack, then maybe if there's time… Ledger.
Dan: You're nuts. Let's let the people decide.
Adam's Pick
Listen everyone, this was a difficult choice for me. I got all kinds of feelings about this… I love all of the Joker characters. Heck one of my favorite Jokers, likely due to the nostalgia factor, was done by Mark Hamill from the animated series in the 90's. You 80's kids now what I'm talking about. 
But in narrowing my choices to a more serious movie Joker role, I can only fully support Jack Nicholson and Joaquin Phoenix, sorry Heath fans. Sure, they are basically polar opposites of the character but both are done so masterfully its hard to choose between them. Maybe it's recency bias or maybe it's not but if I have to choose one it's going to be Joaquin's Joker. It has to be the movie that expounds on the original story of how the Joker became the JOKER.  It's going to be the actor that made me feel a bit of empathy for a legitimately sick man while simultaneously making feel wildly uncomfortable while watching. Joaquin won a Golden Globe for this role, and he damn sure deserved it.
Now, in case there's some of you out there that haven't seen it or maybe you have but just want to be reminded of the how this story unfolds. These next couple paragraphs are for you. Or aren't for you because, they maybe be a spoiler as much as I try not to do that.
Phoenix plays Arthur Fleck, an increasingly unglued party/street clown and wannabe stand-up comedian. Arthur lives with his sick mother, Penny Fleck,  in a small run down apartment building in what looks like 1970's-80's Gotham.  As the story gets going, you quickly realize that Arthur is suffering from some fairly serious mental health issues, one specifically that causes him to laugh like a maniac. Unfortunately for Fleck his laugh also seems to happen at the most inopportune times, more on that later.
To help combat his mental health issues,  Fleck was ordered by the courts to meet with a case worker regularly and is prescribed medication. Unfortunately for Fleck his meetings with his case worker aren't that fruitful due to a world that is uncaring, with his case worker being front and center.  Later he finds out that the funding for his rehabilitation is running out and that his medication will be cut off. As someone who has worked with the mentally ill, this is far from a stretch. 
Watching this happen, you begin to understand his troubles, you get emotionally involved with the character. You start to see how this is going and you feel helpless but you can't not watch. This part of the movie is slow but oh so important because this is now the beginning of the end of Arthur Fleck.
As I mentioned before, Arthur's laugh tends to cause him some grief. Well one evening, it causes him more than just some simple grief. His laugh ends up getting him into some real trouble with some thugs on a train. This is the moment in with Arthur becomes something else. His psyche finally cracks and out leaks the Joker.
The rest of the movie you will have to watch yourselves. I truly enjoyed the journey that this movie took me on. It's so relate-able to today with the mental health issues plaguing our world. But it can be a little uncomfortable to watch, which I believe is a good thing but still needs mentioning. Also, I will say the violence in this movie is meant to shock, and it does effectively. So caution to anyone with a distaste for crude and sudden violence. 
In closing… Is it just me, or is it getting crazier out there?
Dan's Pick
This was the first "great" Batman movie in the entire franchise. And it had absolutely nothing to do with Christian Bale, as we all know. I have always enjoyed the older Batman movies for just what they are, cheesy and some entertainment value with some of the names they got to play Batman and be the villains. Then DC brought in Christian Bale and tried to ruin the franchise while countering with Liam Neeson in "Batman Begins". It was okay, in my opinion, but it lacked a true villain performance. Something we all didn't even realize until "The Dark Knight" came out.
Ledger portrayed the Joker in one of, if not, the best performances of his career and redefined what it meant to be a villain. In doing so, he also created the best Joker in Batman history. He was everything the Joker should be, insane, carefree, unpredictable, deadly, manipulative, and he came out of nowhere. I did not expect this from the man from "A Knight's Tale", one of my favorite movies of his. He was so different and getting into this role was one of the toughest things he's ever had to do, as we found out from his death. I'm not saying this role drove him to that, but information of how he get into the head space came out moreso after his untimely passing.
His Joker set the stage for the villains to become more prevalent in superhero movies and for there to be movies such as "Suicide Squad" and "The Joker". Without his performance and success as the Joker, none of the movies I mentioned would have been as successful or maybe even thought of. He is my favorite Joker in the history of the character and Mark Hamill is a very close second. Phoenix played the part well, mostly because he's already a nutcase, but the movie was so predictable and rather boring. I know that won't be a popular opinion but I come here for truth time and that's just the way it is. Ledger>Phoenix
In case you need Moar Movie Magic