A Look At The Raiders Offensive Futility
23 replies
We take a moment to reflect on, and laugh at, how bad the Raiders truly are.
While looking at the game summary for stats from the Chiefs 40-9 landslide victory over the Raiders I couldn't help but notice a…"trend"…in the drive summary. As a fan watching the game live, even a blowout win can feel closer than it should in the heat of the moment. But a quick glance at the results of each drive really paints a clear picture of the futility that was the Raiders' offense on Sunday afternoon in Arrowhead.
1st Half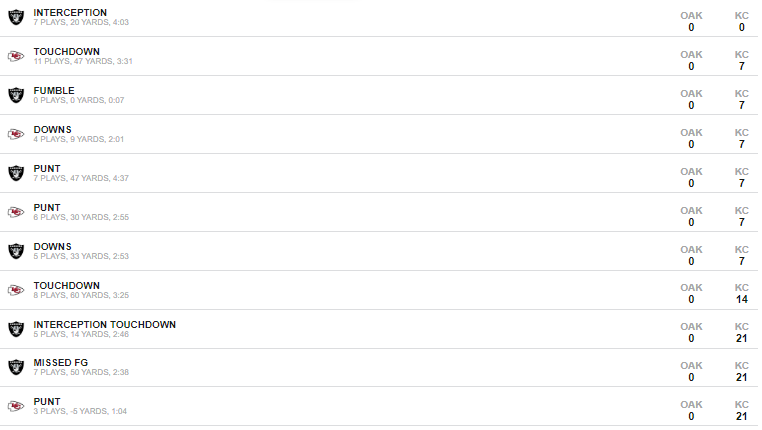 2nd Half

In summary, the Raiders offensive drives resulted in an interception, fumble, punt, turnover on downs, interception, missed field goal and a punt before finally scoring a field goal and touchdown on their last two possessions in garbage time. That, my friends, is not eliminating bad football.
And just in case you needed more than one good laugh on this Victory Monday, I'll throw in that the Raiders have been beaten 74-12 in their last two games. They now sit one game behind both the Steelers and Titans in the playoff standings.
Keep Being You, Oakland