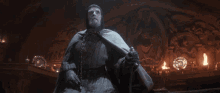 This rant is brought to you by Bert's High Quality Vodka in the aftermath of the debacle against Houston.  The Chiefs beat themselves in this one, and it was predominantly a personnel problem.  Patrick Mahomes looked like his usual magical self until–suprise!–the offensive line failed him and his injured ankle got crushed again.  After that he was merely good, which wasn't enough to save the rest of the team.  The pass rush was nonexistent against the most-sacked quarterback in the NFL.  The defensive line could neither fill the middle nor set an edge against the rush.  They couldn't cover short throws and if Will Fuller hadn't had multiple drops this would have been a complete blowout.
There were some poor coaching decisions (looking at the run on second and fourteen) and there were some horrific calls by the officials (tackling Kelce = ok; touching Hopkins = holding) but the last three weeks have been a report card on Brett Veach's personnel decions.  Any guesses on his grade?
Let's start with getting rid of Dee Ford and Justin Houston, then trading for Frank Clark.  Losing two pass rushers while gaining one didn't seem too smart to me at the time.  Yes, I know, Ford cost us the AFCCG and Houston's contract was way too big for his production.  No problem with trading Ford and if Houston wasn't willing to restructure they really couldn't keep him.  But when the Clark trade first happened I was massively unhappy because Veach gave up a ton of draft capital plus a big contract.  I'm fine with one or the other but both is too much for one player.  After seeing/hearing film breakdowns of Clark vs. Houston and Ford from 2018 I felt a bit better about it; Clark was significantly better than either of the Chiefs' outside pass rushers last year.  But his year he has been average at best.  For this move to have been a success Clark would need to be a disruptive force in every game.  Six games in and that hasn't happened yet.  I don't know how much is a new scheme, new coaching, and new teammates and how much is GPS (Got Paid Syndrome) but this move has been a major whiff.
The rebuilt linebacking corps has been no better.  The Anthony Hitchens contract looks worse every week.  Damien Wilson has looked okay at times but misses far too many tackles.  In other words, he is what he was in Dallas–a competent backup.  I had hopes for Darron Lee but he isn't tackling either and has been pretty awful in coverage.  Reggie Ragland…well, let's just not go there, shall we?
And, of course, it isn't just the defense.  The offensive line has been atrocious, especially the interior.  Sorry, Austin Reiter, but you are not a starting caliber NFL center.  Andrew Wylie has not been the same player he was last year, and carrying ten offensive linemen on the active roster hasn't allowed the Chiefs to field five competent players at a time.  Cutting Jeff Allen (again) and eating $2.9 million in dead cap to keep Ryan Hunter was…unwise.
Some of Veach's pickups have been okay.  The Honey Badger has been a' 'ihgt.  Okeafor and Ogbah have produced better than I expected.  Thornhill looks like a starter and Hardman has been far better than expected as a rookie.  But there have been too many misses.  Being an NFL GM isn't baseball–hitting .300 on your personnel moves isn't going to get anyone into the Hall of Fame.