The Credit List: Week 4 Lions
56 replies
Every week Arrowhead Guys plays the Credit List or the Blame Game. We're giving out props today.
Every week we either play The Blame Game or post the Credit List, depending on the outcome of the game. Following the Chiefs' narrow victory over the Lions, we go straight to The Credit List.
It's pretty easy how this works. We list the five people most deserving of the credit for this win. As always, readers are encouraged to play along, but you must follow the rules (we have rules here?). You get to choose five, and only five, people who deserve the most credit for the victory and must list them in order. I will list them in order from least to most credit, finishing last with the single person I believe is most responsible for the result of the game. Jump to the comments and do the same. Just remember: rules.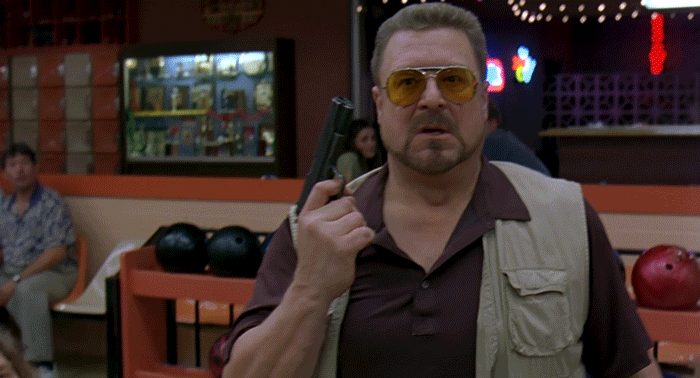 Now, without any further blabbering, let's get to it.
Travis Kelce:
Travis Kelce led the Chiefs in receiving with 7 catches for 85 yards on the day. Perhaps his best play of the day was an immediate lateral late in the game to…
LeSean McCoy:
…who ran another 23 yards to put the Chiefs in scoring position, allowing the Chiefs to go up 27-23 to start out the 4th quarter. Shady finished the day with 11 rushes for 56 yards (5.1 ypc) and one score on the ground along with 2 receptions for another 33 yards.
Derrick Nnadi:
Its not often you see a defensive tackle not named Chris Jones showing up on the Credit List, but Derrick Nnadi was all over the field Sunday for the Chiefs. He finished the game with 8 tackles (5 solo) and a strip sack (recovered by Jones) on Matt Stafford in the Red Zone.
Patrick Mahomes:
As noted previously, the Credit List is likely to be "Mahomes and 4 Dudes" on any given week, and even though he lost the top spot this week he still makes the cut.

Patrick Mahomes was off for much of the game, failing to connect on passes we've come to expect he makes. But much like everything else Mahomes-related, even on his worst day he passes for 315 yards and no picks (despite no touchdowns) and the team wins 34-30.

/shrugs
Bashaud Breeland:
Bashaud Breeland was the difference between a win and loss. His heads up play to pick up the fumble on the goal line and run it back for a 100 yard touchdown gave the Chiefs just the edge they needed to pull out the win.

Game Ball, Breeland.
Who are the Top 5 on your Credit List?