Tuesday O/T: Relocation Part 2 – How St. Louis Got the Rams
65 replies
Monday Night Football is on, try to stay awake long enough to see the Bears miss a field goal at the end to lose 13-10.
A while back I mentioned how occasionally there's just not that much to talk about for the open threads, and during those occasions I'm going to take the opportunity to talk about a subject I'm passionate about but doesn't get a lot of attention, which is relocation.
Last time I talked about relocation in general and why teams move, today is the first half of a description of St. Louis's recent history in the NFL, which should serve as a warning to other small markets on how not to do things. St. Louis made many mistakes over the years that lead to their current NFL-less state.
Mistake #1: Letting the Cardinals leave.
The Cardinals are the oldest NFL franchise, even predating the NFL itself. They originated in Chicago, and moved to St. Louis in 1960, so by the time the 1980's rolled around they were very much established as St. Louis' football team, but as with every relocation they were in need of a new stadium.
The problem is that St. Louis refused to build them one, so they had no choice but to move to a city who would, in this case Phoenix, in 1988.
At this point St. Louis decided they missed having an NFL team, so with funding from the state of Missouri, St. Louis County, and the city of St. Louis, they built the Edward Jones Dome to lure a new NFL team.
Of course, had they built this stadium a couple years earlier they wouldn't have needed to get a new team, as the Cardinals' owner said that had they built that stadium before the Cardinals had relocated they would still be there. And as we'll see, having a team that wanted to be in St. Louis would have been a huge asset.
Mistake #2: Dropping the Ball on the Stallions
"Who are the Stallions?" I hear you asking. Well, they were St. Louis' expansion team.
See in the early 1990's the NFL decided they wanted to expand by two teams, and the cities in the running were St. Louis, Charlotte, and Jacksonville. St. Louis was considered the top choice and all they had to do was get their ownership group together and the Stallions would be theirs.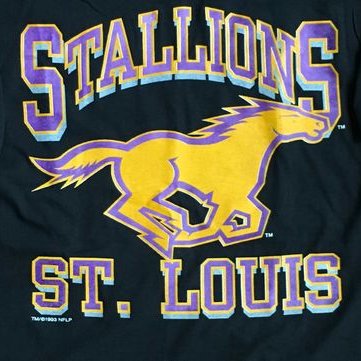 But at the last moment something went wrong and the ownership couldn't get their shit together, which meant the St. Louis Stallions became the Jacksonville Jaguars.
Mistake #3: Getting Desperate for the Rams
At this point there was a bit of a panic in St. Louis. They had already built the Edward Jones Dome, but with no expansion team coming it was just sitting empty. It should go without saying that this is not a good situation.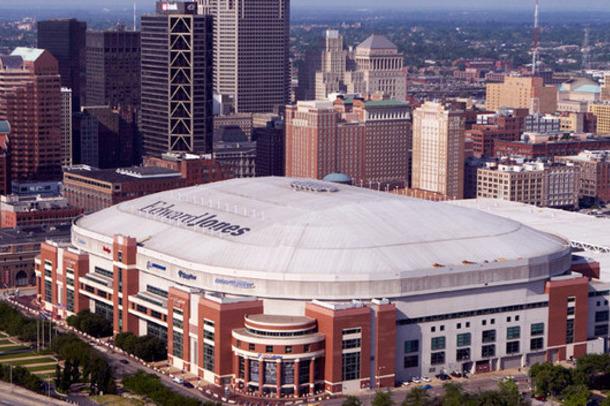 So when the Rams came knocking St. Louis bent over backwards to get them. The Rams, naturally, took maximum advantage of St. Louis' desperation, and had them agree to a lease the greatly benefited the Rams.
Part of this agreement was a clause that may not have seemed like a big deal at the time, but laid the foundation for the Rams' return to Los Angeles 20 years later.
Which we'll cover next time.