Headlines, Hot Topics, and Hyperbole
26 replies
Another week, another win! The Kansas City Chiefs handled the Raiders with ease, and showed that all four quarters of Oakland's best still doesn't compare to one quarter of ours …
So as we ramp up for the season Home Opener, let's check out what the rest of the League is up to!
It's Daniel Jones' Turn To Take Some Blame
On Tuesday, Pat Shurmur announced that despite how efficiently Eli Manning was leading the Giants toward another losing record, it was the rookie's turn to disappoint fans around New York. In his two regular season starts thus far in 2019, Manning has thrown for 556 yards, two touchdowns against two interceptions, and an impressive QBR of 37.3 …
In light of such a mind-blowing performance, the brain-trust in New York has decided to insert the Mini-Manning under center and see if his additional mobility and slightly better hairline can help the team improve offensively.
While it's always an immense pleasure to poke fun at old Eli, it should be stated that the team has little to nothing in the way of receivers, a porous offensive line, and a fan base that will turn on a player faster than the Chiefs score second quarter touchdowns.
Good luck, rookie!
Patriots Preparing For Third Bye Week In A Row
How good is it to be New England this year? The perennial Narcissists of the Northeast once again have one of the easiest starts to a season imaginable. After hosting the broken Steelers (and apparently breaking them further) and embarrassing the Brown-and-Bell-less Pittsburgh team, they had the fortune to move on to a Miami team that is actively doing everything in its' power to NOT play football.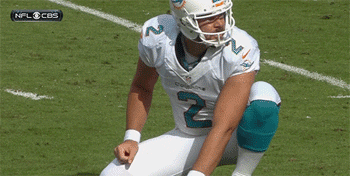 This week they get the matchup of a lifetime — a Jets team that was barely "meh" when healthy, New York is now not only missing Sam Darnold due to Mono, but are starting Luke Falk at quarterback after Broncos wunderkind Trevor Siemian went down with an injury last week.
As of this writing, the Patriots are 22-point favorites over the Jets. It's easy to be a juggernaut when it's week three and you still haven't played a football team yet …
The Best Offense In The League Belongs To The Chiefs Ravens?!
That's right, you read that correctly. No, the opinion above is not my own. It is the opinion of one Adam Rank, writer for NFL.com, who compares the teams using female romantic comedy characters.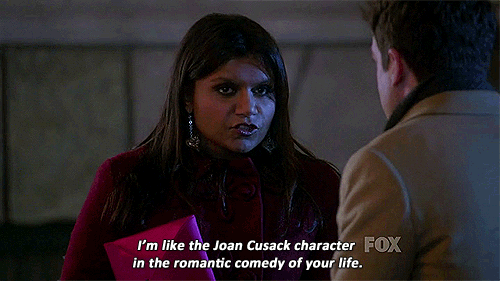 Now I will admit, through these first two games — admittedly against the level of competition Gulliver faced in his travels — Lamar Jackson has made me eat every one of my "running back" jokes made during the offseason. He has looked accurate, and more importantly, hasn't even begun to display as much of his mobility as he had shown last year. Also, the addition of Brown to the receiving corps appears to be a huge boon to the passing game.
But you'll have to excuse me if beating the Cardinals and Dolphins defenses doesn't exactly make me a believer just yet. While the Baltimore offense has looked impressive, they have been beating up on some bad teams (as have the Chiefs). This here is a joke-free paragraph that I will end with: I guess we shall see who has the better offense at roughly 3:30 p.m. Sunday.
Quick Hitters
One of Antonio Brown's accusers met with the NFL this week, and the investigation will remain on-going. With our luck, that investigation will wrap up with a guilty verdict sometime around February 3rd, 2020.
Titans quarterback Marcus Mariota claims that while he is banged-up, he will be good to go for Thursday night's game against the Jacksonville Jaguars. Honestly, with as often as that guy gets injured, they should create a "Healthy List" for his name to appear on to save ink.
Patrick Mahomes wins — yet again — the AFC Offensive Player of the Week award after his stunning second-quarter assault against the Raiders last Sunday. I think it would be nice for us to give the Oakland defense an "assist" credit for that game. Like a participation trophy. Good job guys.
Jaguars phenom and modern-day sex icon Gardner Minshew was recently approached about an endorsement for an adult webcam site (or something). The site apparently wants the quarterback to continue doing bands and stretching exercises in a jock strap or in the nude, and lead scores of other naked participants with their workouts at home. This is real life, folks.
What else have you heard of interest?