Your RED Friday Preview
15 replies
Time to get HYPE for the game, its Red Friday Chiefs Kingdom!!!
The Chiefs escaped the clutches of the Jungle Kittens with a few injuries but lucky for everyone nothing too serious.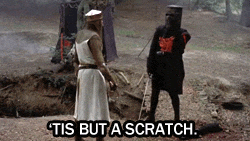 Adam: The Chiefs beat the Jaguars bad enough last Sunday they resorted to throwing punches and tempter tantrums on the field.
After that beat down the Chiefs have changed gears and have set their sights on Raiders. Its RAIDER WEEK ladies and gentlemen. Let's GO!!!!
The Chiefs Vs The Raiders!
Adam: I don't want to alarm anyone but I feel obligated to mention this… The Chiefs might be in for another battle this week. This RED Friday lands on Friday the 13th which happens to be a full moon, first one since 2000. Also we play the Raiders this week, with Chucky as their head coach, at the blackhole, for the likely the last time ever. To say the Raiders are going to be juiced for this game will be an understatement.
Dave: Man, let me tell you, I am a little shook for this game. I mean, what can be said about Jon Gruden that hasn't been said about the love child of Jeff Fisher and Todd Haley? They also sport some elite playmakers, like Beast Mode … oh wait, no? Well, there's always Amari Cooper … he's gone too?
Then I bet they're glad they have Antonio Brown — oh. Right. I forgot that he fell apart like a cheap saltine cracker … At least they can fall back on a dominant defensive player like Khalil Mack — what?! Damn Oakland, are you even trying to field a football team?
At this point I would be afraid to perform well as a Raider, only to turn into a draft pick and become a New York Jet.
The Black and Silver looked decent against the lowly Broncos on the Athletics baseball field last Monday, but then again the Dolphins made Lamar Jackson look like the second coming of Kurt Warner, so I'm not exactly holding my breath here. They are still the clear cut third place team in the AFC West, and no matter how much fecal matter they pump out onto the opposing teams' sidelines, that won't change come Monday around 4 p.m.
Have these guys even seen a Chucky movie?! Do you want to get your body stolen by a voodoo-possessed murder doll? Because that's how you get your body stolen by a voodoo possessed murder doll. Besides, historically, the last group of guys that proved they wanted to actually play for Gruden were Tony Dungy's Buccaneers …
I guess there's at least one guy who doesn't want to play with Chucky …
I mean for Barbara Streisand's sake, Gruden takes over for one season and Carr is already crying like he accidentally wore his cousin's "happy sock." That's the same look my in-laws make when I tell them my oldest sons' favorite band is "Lamb Of God" (it's not, I just enjoy the look).
Listen, I could list the stats, but you guys and gals are already aware of how dominant Andy Reid is within the division. We have the clear coach-and-quarterback advantage here, we have better skill players on offense, and with a win on Sunday, we will have the all-time higher win percentage at O.Co Coliseum (as it stands now, 20-19-1).
Did I mention that our quarterback lives to set records?
Adam: The Raiders actually looked a little more impressive than what I expected for their week 1 show down with Denver. Apparently when Derek Carr had finished his pregame cry he went out and completed 17 of his first 18 throws and 22 of 26 overall as the Raiders opened their season with a 24-16 win over the Broncos on Monday Night Football.
Carr connected with former Los Angeles Charger Tyrell Williams off and on all game with great success culminating in a 8 yard TD catch. Carr also leaned on rookie standout Josh Jacobs. Jacobs finished that evening with over 100 yards from scrimmage and 2 touchdowns. They looked good, they looked efficient, at one point I wondered if I was actually watching the Raiders. The Chiefs will need to not take this offense lightly.
What to Watch for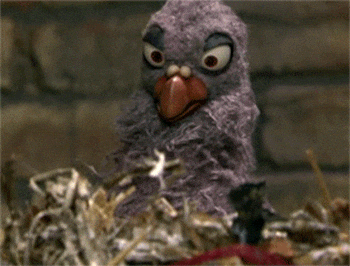 Improved Chiefs O-Line play
Chiefs linebackers and safeties shutting down underneath passing game
Spags plan for limiting Tyrell Williams
Expansion of playbook for Shady McCoy with more touches
De'Anthony Thomas getting some plays
Mahomes mobility
Frank Clark's first real sack as a Chief
4 Keys to the Game



 Chiefs Defenders shutting the run game down of Oakland.
Keeping Mahomes clean all game.
Pressuring Carr early
Everyone Staying healthy 
Potential Prop Bets
In every game, amongst friends, you can always make some small wagers on the outcomes of the likelihood of certain things occurring. Here's some fun ideas to play around with:
Mentions of this being the last season the Raiders play at O. Co Coliseum (O/U: 2,020)
Dirty hits by Vontaze Burfict (O/U: 4)
Number of times announcers say Antonio Brown is sorely missed in this game (O/U: 84)
Camera shots of Carr crying yet again (O/U: 2)
Times Gruden makes the "Gruden Face" (O/U: 9)
How to watch and Listen
September 15th,  3:05 PM Arrowhead Time
Location:

Black hole Oakland, CA
TV Coverage: 

Locally on KCTV5, NFL Network, CBS
Chiefs FOX Football Radio Network KCFX (101.1 FM)
Live Stream: