Friday Night at the Movies
37 replies
Adam talks movies while Dan sips Margaritas on a beach. Probably.
Adam: Dan, are you back from the sandy beach yet?
Dan?….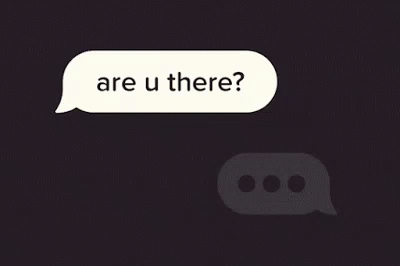 Dan: I'm back and I'm full of piss and vinegar.
Adam: Gross and that's great news. Do you have an idea for a movie this weekend?
Dan: Sure do. We are doing Cheesy kid action / thrillers movies.
Tony: Oh hey! I have one I'd like to add to the list.
Adam: YAS! I love that.
Adam's Pick
As I sit here thinking about movies from my childhood that fit into this category a few great ones come to mind. However one movie that I love and feel doesn't get the proper respect it deserves is the 1987 movie, Monster Squad.
The Monster Squad is about a group of young kids that form a club squad that's devoted to studying and talking all things monsters. This group knows it all when it comes to monster lore, or so they think.
One hundred years prior to present day, Dracula and other monsters fought with Van Helsing over a special amulet. Van Helsing won the battle but the monsters unfortunately lived. Fast Forward to present day small town America and Dracula is back and up to no good. Dracula summons his old pals the Werewolf, the Mummy, the Swamp Thing and Frankenstein's monster to help him to retrieve the amulet and control the world.
(Insert Evil Laugh here)
In the same small town that Dracula shows up in, a man claims that he is a werewolf and goes to the police station and asks to be locked up. While this is going on a mummy disappears from the local museum and a police detective is put on the case.
Sean, whose father is that same detective who's working the strange mummy disappearance, is the leader of the monster squad. After hearing about the disappearance of the mummy Sean finds his friends Patrick, Horace, and Rudy in his monster club. They try to read Van Helsing's journal that was given to him by Sean's mother. They quickly realize the journal is written in German and as none of them speak or read German they are forced to talk to Sean's neighbor, the Scary German Guy. After a translation they find out monsters are real, that they'll need a virgin, and lastly that the amulet is the not only special but the key to saving the world.
As a young teenager I found myself really relating to younger actors in the Monster Squad. It's not that I hunted monsters or had to save the world but seeing a group of kids roughly my age on the screen was appealing. The fact that monsters have always drawn my interest probably didn't hurt either but I digress.
When it comes to these older 80s gems, like Monster Squad, you have to keep in mind that this style of movie sadly no longer exists. Now maybe that factors into my movie suggestion for this week or maybe its just the general awesomeness that Monster Squad delivers but I really think this movie shines and it needs to be in your movie queue.
Dan's Pick
Writing kids movies is better than going to see the Dr.
Jumanji, the moral of this story is playing dice will get you killed. Don't do it.
*Spoiler Alert* but I think most have seen this movie
As true as that statement is that Adam so graciously wrote into the article, and I can attest to that because I went to the hospital yesterday, It is not as simple as that. Most of you know how I feel about Robin Williams, so you should know that I loved Jumanji growing up and still love it to this day. Getting stuck in a game from a young age and then having to live in the Jungle and survive made Williams' character, Alan Parrish, have to face a lot of his fears and learn to survive. Then when two children stumble upon the game in their attic, little do they know the trouble they found themselves in when they begin to continue the game Alan started all those years ago.
During their begining turns, they unlock Alan by rolling a five, and he is sent back to the real world where they have to finish the game. In order to do so, all of the players must continue, so they have to track down Sarah, Alan's childhood friend and crush who started the game with him. Now that all the players are present they go through terrible and terrifying experiences to try to finish the game, even having to deal with a deadly hunter Alan knew from the jungles of Jumanji.
This is a wonderful movie and is the definition of a kids thriller in my opinion. I am glad to be back to the real world in my own life and look forward to seeing what you have to say about the movie, and about other movies you think of!
Tony's Pick
When I was a kid I dragged my parents to see Small Soldiers approximately ten thousand times. I absolutely loved that movie. I guess there was something about a nerdy guy who designed high tech toys that tried to take over the world by attacking Spiderman's girlfriend so he could impress the hot girl at work that I really identified with.
I looked it up, and Kirsten Dunst was 16 in this movie, so I am legally obligated to say I was not attracted to her while watching this as an adult.
In case you need Moar Movie entertainment
What's your favorite cheesy kids action movie, Arrowhead Guys?