The Franchise Ep. 4 Recap
8 replies
A recap of The Franchise Ep 4
Wow what a great episode.

This one kicked off with Brett Veach taking his morning drive into work. A couple things I noticed were that it was pitch black when he driving in and more importantly he drives a Ford. As a Chevy guy I found this a little off putting but what can I say besides no one is perfect.
Veach rolled into his office around 0430 hours and confirmed what we've all thought, suspected, heard about coach Reid. He gets to work early, really early. Brett said hes only beat him to work a handful of times in over a decade. Coach Reid is a machine, plain and simple.
Embed from Getty Images
The show then dives into this seasons OTAs, with Mitch Holthus talking to Rick Burkholder. For those that don't know Burkholder is the team's Head Athletic Trainer. Rick had a few juicy quotes that really got my attention when talking about how this off season non season, as he put it, was going. Rick said he said the guys putting in the work had a "training camp mentality but in mini camp" and that the players were staying there til 7 o'clock at night working on their craft. He finished by saying this year was different. It was "off the charts for him, 27 years in the league, off the charts, how the players are buying in." When a guy with that much experience says things like that it grabs my attention.
Clark Hunt, Mitch Holthus, and the 2019 rookies took a trip to where the it all started for the Chiefs. They were there for charity for the KC Public School system. To which they donated $250000.00 for the cause.
I did learn a couple things I was not aware of from this segment. Apparently the Chiefs first played at Municipal Stadium in 1963. They stayed there until after the 1971 season ended with a loss to the Miami Dolphins. But the real kicker is, that final game an Municipal Stadium is the longest recorded game in NFL history at 82 minutes and 40 seconds. That's a lot of football in one day. 

Embed from Getty Images
The Chiefs production crew rounded out the episode by showing some background on Gehrig Dieter's life, a photo shoot and interview with some players, and the Big Slick Celebrity Softball Game.

Embed from Getty Images
While I found the Dieters to part to be entertaining, the highlight was learning how they got together. Apparently, its that new dating app called Twitter. Gehrig admitted he found her on twitter and slide right into those DMs. It worked out for both of them, so no shame in the game.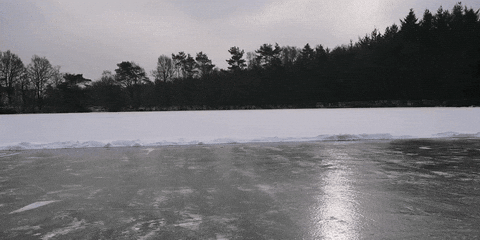 Speaking of sliding, Ole Pal Dustin Colquitt beat the tag at home despite some tom-foolery from David Koechner and Eric Stonestreet. This celebrity softball game actually looked like a lot of fun. Of course our boy Patrick Mahomes made his presence felt by hitting a dinger while at bat. But before he got to that get have some advice to Stonestreet on how to properly hit a softball, ""the trick is, swing as hard as you can and close your eyes." LOL… Patrick is good people.
For what it's worth Eric popped out and blamed it on having a short bat, so sorry Eric we still love you.
Embed from Getty Images
Is everyone else loving this series from the Chiefs? This stuff is Gold. Keep it coming Chiefs productions.