Chiefs Mandatory Minicamp, Day 3
4 replies
Coverage of the Kansas City Chiefs Day 3 of Minicamp.
The Kansas City Chiefs continue with their Mandatory Minicamp as Tyreek Hill and Chris Jones' status with the team remains the main focus of conversation, for one reason or another. While we likely won't get resolution to either, we will undoubtedly hear plenty about the players who are in attendance. Here are a few updates from the last two days:
#Chiefs star DT Chris Jones, whose contract negotiations have stalled, is not present with the team today and not expected to be at minicamp, sources say. He'll be subject to fines.

— Ian Rapoport (@RapSheet) June 11, 2019
Travis Kelce (ankle) to sit out minicamphttps://t.co/83TOr61WXF

— Jake Prusak (@PrusakJake) June 10, 2019
The #Chiefs have six tryout players participating in their minicamp this week:

#39 RB AJ Ouellette
#43 FB Josh Caldwell
#69 G Abdul Beecham
#94 LB D'Juan Hines
#25 CB Hamp Cheevers
#5 S Dee Delaney

— BJ Kissel (@ChiefsReporter) June 11, 2019
DE Chris Jones and WR Tyreek Hill only ones not here for #Chiefs minicamp. TE Travis Kelce (ankle), OL Cam Erving (shoulder), S Juan Thornhill (calf) and TE Deon Yelder (hamstring) among those not practicing today.

— Matt Derrick (@mattderrick) June 11, 2019
Hyde on catching the ball… "I got to catch the ball a lot with Coach Shanahan. I'm in another offense here where I can really showcase my hands."
"I've been a fit in 7 different offenses so I know I can be a fit here."

— Soren Petro (@SorenPetro) June 12, 2019
Ward on playing with Tyron Mathieu… "He's really smart. He's always giving me coaching points to help me out."

— Soren Petro (@SorenPetro) June 12, 2019
Ward on conditioning… "I asked out of the second half the Seahawk game." What happened when you asked out? "They didn't let me. I was in there."

— Soren Petro (@SorenPetro) June 12, 2019
Reiter on Schwartz cooking BBQ…. "It's the real deal." Reiter said he's eaten at Schwartz's house 3 or 4 times this offseason. "A little pool volleyball." Who's the best at pool volleyball? "Probably hard to rank. Probably from another position group."

— Soren Petro (@SorenPetro) June 12, 2019
Robinson on playing with Mahomes…. "We got the best QB in the league. You've got to keep running through your routes. He can get the ball to you anywhere on the field."

— Soren Petro (@SorenPetro) June 12, 2019
It's-June-But-Whatever note of the day from #Chiefs minicamp:
Speaks and Kpassagnon were lining up as the interior DL with Clark and Okafor at the DE spots in an obvious passing situation with the first team.

— Joshua Brisco (@jbbrisco) June 12, 2019
As a side note, I would remind everyone that while the players not participating are the ones we most want more information on, we are very unlikely to receive it. We all know how Andy Reid feels about answering questions about players who aren't here.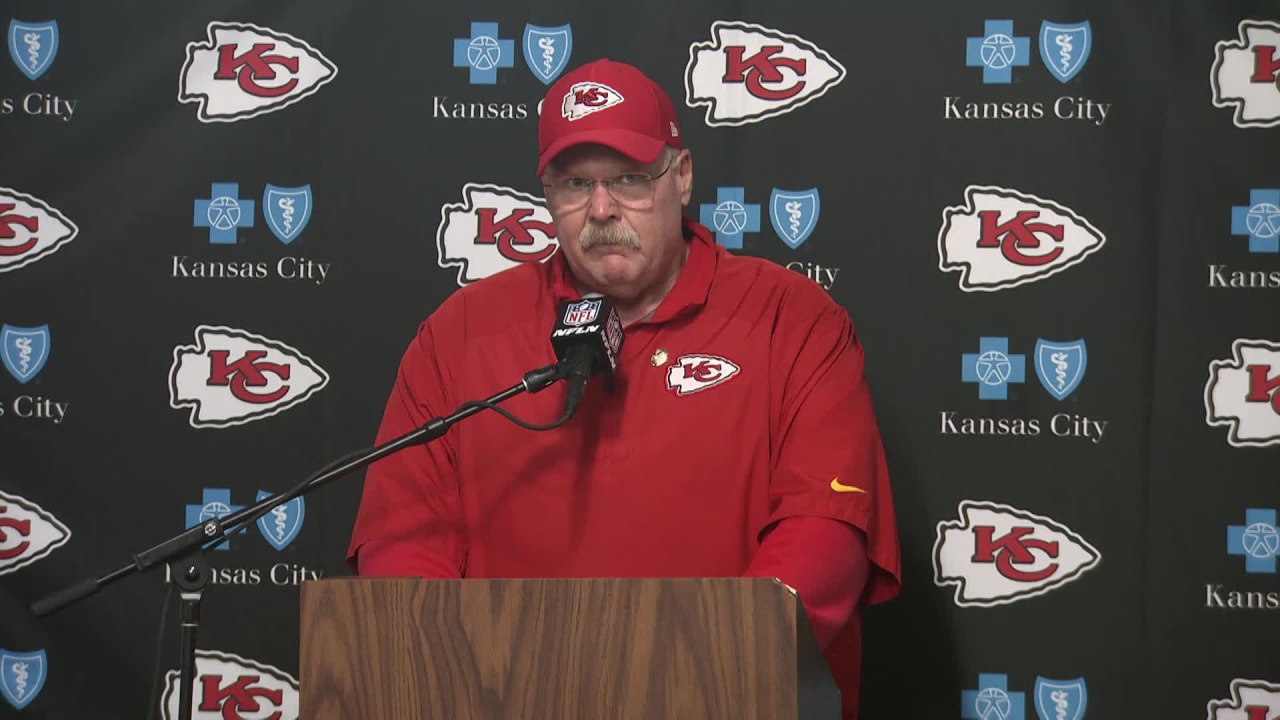 Here is the full schedule for the week: Note Andy Reid and Patrick Mahomes.
Just a reminder, Mandotory Minicamp fires up today. Here's the schedule. pic.twitter.com/pjokNEV536

— Anthony Stratton (@AnthonyTa2u) June 11, 2019
Media access begins shortly after 1:00pm AG Time, which is when the majority of information will start hitting the Twitterverse. We will try to have someone available to post those updates in the comments, however if you are following along please feel free to do so.