Point/Counterpoint: Chiefs Vs Rams
28 replies
Tony and Dave examine who should take the blame in the loss to the Rams during the 2018 regular season.
In 2018, the Chiefs lost a heart-breaker to the Los Angeles Rams during the regular season. So who wears the mantle of blame ?
Embed from Getty Images
Loss Vs Los Angeles Rams
Tony
Its seems Chiefs fans have lost a lot of context this season "because Mahomes". After generations, rather a lifetime, of waiting for the Chiefs to find their own home grown elite quarterback fans seem to have zero tolerance to fault him for anything. The Rams game is a perfect example as I've heard many people, including yourself, make a point of asking how often a team scores 51 points and still lost. The picture being made is that the offense scored 51 points, and that the defense allowed more and therefore should be responsible solely for the loss. Don't try to squirm out of that stance either Dave, you said that verbatim.
The problem with this approach is that the offense didn't score 51 points, and the defense didn't allow 54 points. The Chiefs scored 14 points off turnovers and the Rams scored 21 points off turnovers. Turnovers are universally recognized as one of the most impactful statistics when it comes to win expectancy and that certainly showed here. Without the points scored off turnovers, we would be looking at a 37-33 victory for the Chiefs, a score more in-line with many of the predictions. Turnovers change the scope of the game, and when your quarterback is responsible for 5 turnovers in a single game, its impossible to justify giving him a pass for having any influence on the loss.
Embed from Getty Images
Nathan Peterman, the NFL standard meme for turnovers, had a high of 3 single game turnovers last year. Ryan Fitztragic, the turnover meme counterpart to Fitzmagic, had a high of 5 as well. Not surprising, the entirety of the NFL blamed the quarterback's turnovers for those losses. The problem for Chiefs fans is in the nuance of Mahomes also scoring a lot of points in the Rams game, stating he was the only reason we were even in that game. That is very true, but having scored 14 points off of turnovers, I can also say the Chiefs would have been blown out had it not been for the Chiefs' defense creating those turnovers.
Dave
Very well-put and succinct for someone who still believes Panic! At The Disco is a band worth listening to. However …
We can argue many different aspects of this game. Let's just begin with your assumption that fans think Mahomes solves everything. I see that as a disingenuous take on a fanbase that has for so many years backed a team that relied almost solely on every position group outside of quarterback. If we had drafted (or, once again, traded for) a quarterback with nominal talent, this wouldn't be an argument.
What Patrick brings to the table is the ability to win any game, at any time. His intuition both inside and outside the pocket are exactly what kept this team in most games this past season. Pardon me for not placing too much blame on the guy who practically "single-handedly" won us a few games (I'm well aware the offense has 10 other players on it, don't @ me).
Embed from Getty Images
At the same time, everything — everything — comes down to this:
What is the offenses job? To score points.
What is the defenses job? To stop the other team from scoring points.
One side of the ball did their job, and the other didn't. This whole argument would be different had the Chiefs lost 14-41. They didn't. They lost by 3 points. To add insult to injury, they lost by 3 points in the highest scoring game of all time and were the only team in history to lose when their team scored 50+ points.
Forgive me for being a bit one-sided here, but when you set a record for defensive ineptitude, I'm going to go ahead and point the finger at that side of the ball. And not just ineptitude in one game … but for the entire season.
Tony
That's a very simplified approach to explaining a complex game. The offense has more responsibility than to just score points, and the defense is not just about limiting points. That would explain why people who repeat the "only team to score 50 and lose" as a defense of the offense think they're right. But we already discussed that the points off turnovers completely changed the narrative of this game. The offense did more than score points (they allowed them too) and the defense did more than allow points (they scored them as well).
Embed from Getty Images
So how do we break this game down into something easier to understand? To me it really boils down to turnovers. Take 30 seconds out of your life to Google "turnover differential" and you'll find no shortage of articles stating the same thing: winning the turnover battle is the single most reliable stat in football for determining win probability. The Chiefs turned the ball over five times, the Rams twice, giving the Chiefs a -3 turnover differential.
I found some fun stats at itsalloverfatman.com (sure, there's plenty of places to find these stats, but with a name like that I'm not going to pass you over). And by fun, I mean "you're wrong Dave". Teams with a -3 turnover differential in a game only have a 17.44% chance of winning. That's…"not good".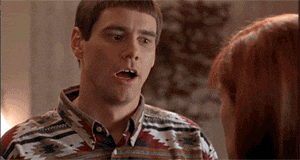 No, actually I'm not. To illustrate how close to a guaranteed loss being -3 in the turnover column is, lets take a look at the data.
A -4 turnover differential is a 100% guarantee to lose a game, and as a reminder, Patrick Mahomes was responsible for five turnovers in the game. There's no defense that they were last ditch efforts to come from behind, and none of them were "give me" INT's on a pointless Hail Mary just before halftime. They were evenly distributed throughout the game, from beginning to end.
Using the chart above, any time your quarterback turns the ball over four or more times, he has given his team a 100% chance to lose. As I said before, the Chiefs defense coming up with two turnovers of their own is just as deserving of being viewed as "the only thing that gave us a chance to win" as Mahomes' 478 yards and 6 TD's. Those two turnovers shifted the win expectancy from 0% at a -5 to 17.44% at -3. Because math.
If nothing else, the defense played at a level they did for most of the season; not good. Thats not to say they didn't have a significant hand in the loss, but they did nothing egregiously out of the norm. The only difference between this game and any of the others where the Chiefs blew teams out is the five very unexpected and out of character turnovers for Patrick Mahomes. And that should be ok to say, before the season we all expected to have a few games where he turned the ball over. Chiefs fans should be thrilled to finally have a QB who can turn the ball over five times and no one is mad about it, I know I am, but we should still also be able to admit it had a negative impact on the game.
Dave
You're wrong.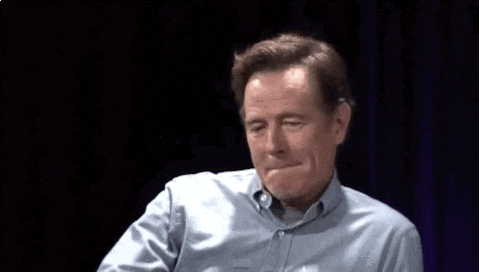 Where do you stand on this particular loss?