Game of Thrones Farewell Thread
113 replies
The Arrowhead Guys open up a spoiler laden farewell thread to Game of Thrones.
Welcome to a special one-time only edition of Game of Thrones Tuesdays.
Yeah I know what you're thinking. What the hell does Game of Thrones have to do with a Chiefs site? Well, plenty. GoT has arrows; the Chiefs play at Arrowhead. GoT has Seven Kingdoms; the Chiefs have #ChiefsKingdom. GoT has Samwell Tarly, a rotund genius; The Chiefs have Andy Reid. GoT has Drogon, the most powerful creature in the world; the Chiefs have Patrick Mahomes. GoT has storylines that move faster than the speed of light; the Chiefs have Tyreek Hill. There, that ought to get some clicks out of even the most adamant of Thrones haters…
Or maybe I was going to just make an open thread with some GoT tweets for everyone to rant spoiler-free in and it turned into something a little bigger, so I decided to use it as such. I've given the world a day to catch up, so if you've made it this far and haven't yet watched the grand finale, well…
But lets face it, if you haven't seen the last episode (but plan to) and you clicked on this link anyways, you have absolutely no will-power in the first place and you will absolutely continue on reading this post. In fact, just go ahead and skip to the comments to complain about spoiling it for you now so we can all proceed to mercilessly mock and torment you.
Otherwise this is just a fun little post, I won't get into "what I would have done different" because someone may want to do a fanpost on that subject soon. So I'll save that for him. Either way, use this post to celebrate, complain, post memes, share theories, describe better endings and most importantly let us know if you've never watch a single minute of Game of Thrones. Are you ready?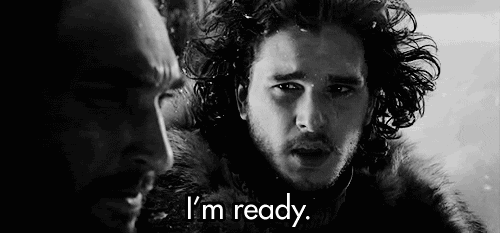 Valar Morghulis
I don't think there are ANY trees in Kings Landing pic.twitter.com/d9WLZpOet1

— Anthony Stratton (@AnthonyTa2u) May 20, 2019
*Christopher Columbus

— Anthony Stratton (@AnthonyTa2u) May 20, 2019
Thinking about starting the whole series over soon just to see what other hints were there https://t.co/IowmfMAwOT

— Anthony Stratton (@AnthonyTa2u) May 20, 2019
I think the obvious answer here is he's a fucking idiot. I mean who isn't familiar with "no body, no crime"?

Grey Worm: Where queen?

Me: She's out looking for a new throne. I sure hope nothing terrible happens to her while shes out there alone with no witnesses… https://t.co/EGn4HDlYec

— Anthony Stratton (@AnthonyTa2u) May 20, 2019
Drogon when he lands with Dany's body#GameOfThornes pic.twitter.com/VHhUhbflr8

— Mon (@LordsDontWorry) May 20, 2019
Tyrion: Who has a better story than Bran the Broken?

Everyone: Literally everyone.#GoT

— Anthony Stratton (@AnthonyTa2u) May 20, 2019
I'd argue the Citadel would have been the perfect place for him.

— Anthony Stratton (@AnthonyTa2u) May 20, 2019
He wasn't supprosed to give Ygritte the lords kiss either…didn't seem to stop him.

— Anthony Stratton (@AnthonyTa2u) May 20, 2019
Milk? https://t.co/PyX6dOzNox pic.twitter.com/KkFlXo3CZ5

— Anthony Stratton (@AnthonyTa2u) May 20, 2019
Something really stuck out to me. I imagined the entire room under the Red Keep collapsed on Jaime/Cersei.

Nah they just chose to stand under the one small pile of bricks that fell.

— Anthony Stratton (@AnthonyTa2u) May 20, 2019
That moment when you realize Sansa been wearing a dog's choke collar all damn season and you never realized it til the last episode… pic.twitter.com/oDCxZ1lL0J

— Anthony Stratton (@AnthonyTa2u) May 20, 2019
You know nothing, Jon Snow. https://t.co/B5sDmqSLb4

— Anthony Stratton (@AnthonyTa2u) May 19, 2019
All because her nephew wouldn't bend her knees…

— Anthony Stratton (@AnthonyTa2u) May 13, 2019
I hadn't considered we may be dealing with Emo-Drogon.

Predictability can all be thrown out the window now…. https://t.co/s6NF0LUc1J

— Anthony Stratton (@AnthonyTa2u) May 13, 2019
I got you Drogon… pic.twitter.com/lEuzzSyUvj

— Anthony Stratton (@AnthonyTa2u) May 13, 2019