Friday Night at the Movies w/ Adam and Dan
71 replies
Dan: What movie genre should we do this week Adam?
Adam: We could do some more action movies?
Dan: Yeah I guess we could…
Tony: /yells from across the room
You two should do Musicals!
Adam and Dan: This is our article.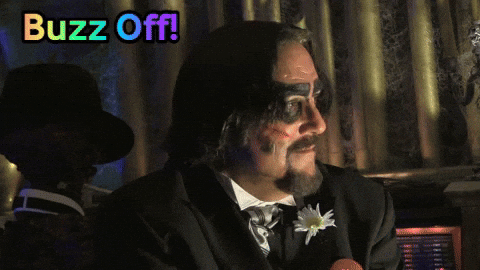 Adam: … But seriously that's not a terrible idea Dan. We should do that.
Dan: Yeah its actually pretty solid. Plus I already have a great one in mind.
Dan's Pick
This is easily one of John Travolta's greatest works and one of the best musicals of all time, in my opinion. Grease is the love story of Danny Zuko and Sandy Olsson, they meet one summer at the beach and fall in love. Sandy being the innocent girl that Danny would never be caught with, in public, she has to figure out how to win over Danny and make him realize that it's her he's supposed to be with.
Danny is a part of a "gang" called the T-birds who fix up and race cars against other "gangs". Trying to save face in front of your friends when you're in love, by being cool and acting like you aren't in love is a bad way to get on your love interests good side, Danny. We've all done stupid things like that as children and it can take a little while to realize the right thing to do. Children will be children after all.
This is one of the first musicals I ever watched and remains my favorite to this day. Prime Travolta puts on a great show with Olivia Newton-John as one of the best duos ever. So many timeless classics came from this movie such as, "Summer Nights", "You're the One That I Want", and obviously, "Greased Lightning". If musicals aren't your thing that's perfectly okay. But this is not just a great musical, it's a great movie.
Adam's Pick
I'm not sure when the first time I watched Little Shop of Horrors was… it was definitely earlier on in my childhood. But what I can say is it stuck with me. I have seen LSOH a number of times over the years but it only took once to become a forever fan of Rick Moranis.
Rick plays Seymour Krelborn, a nerdy orphan that works at a flower shop called Mushnik's, named after its owner, in a shoddy downtown area, skid row, of a larger city. Seymour has a crush on his fellow co-worker Audrey Fulquard played by Ellen Greene. During an 'ordinary day' Seymour stumbles across an extra strange plant, a hobby of his, which he names Audrey II. Seymour struggles to keep Audrey II alive until he finds that it craves/needs blood to survive. While Seymour is tending to his plant, struggling with the moral ramifications of keeping it alive, the rest of the story unfolds.
Audrey's boyfriend, a maladjusted dentist played masterfully by Steve Martin, is introduced and quickly shows his true colors. The Dentist eventually meets his doom but not before a brief scene with a certain pain craving patient played by the one and only great Bill Murray.
Things get out of hand quickly for Seymour as he realizes his former little Audrey II is a full grown monster with world domination on its mind. The fight for his life and the world is on for Seymour.
This musical has a bit of a silly storyline however the music and singing bring so much to it. Some musicals miss out on developing characters and story from the music itself, Little Shop of Horrors does not disappoint here. From the opening song of "Skid Row" they set the stage early and the bar high. If you give it a chance, I promise you'll be entertained. Scouts honor.
New Movies for your viewing pleasure
Check here http://www.fandango.com for your additional movie needs.