Thirsty Thursday
36 replies
Dave and Tony try an assortment of brews, Falco begins his dissertation on Brew-to-
Today's journey takes us straight into the bowels of Tony's ManCave, and Falco guides us through the mind-blowing process of beer manufacturing in Part One of Falco's Educational Corner!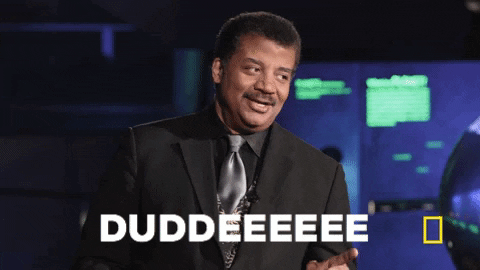 Weekday At Tony's
It was a dark and stormy night … oh wait, actually, it was just this past Thursday. While the rest of you were re-reading that days' Thirsty Thursday for the umpteenth time and penning fan letters to me (I'll get to those responses at some point, I promise) I was busy preparing myself and my liver for a night at Tony's — with neither of us having to work the next day …
If you Google "recipe for disaster," it actually describes this exact scenario.
Having recently acquired some supposedly tasty brews from abroa — uh, from Canada, I had gotten the rare invite to drink some beer for free. Also, I kind of write about these things, so, you know, I could technically call it "work."
Beer tasting, take one … pic.twitter.com/wBtIFequd7

— Dave (@AnyGivenSunDave) May 15, 2019
This first little diddy was called "Revival" by Lost Craft. It was, in my opinion, the Canadian version of Miller Lite. In fact, as Tony would likely attest, I'm fairly certain I repeated that multiple times while trying to finish it so I could move on to the next batch. Tony seemed to think I was being a little excessive in my judgement here, but we all know I would never do that. I think it was average at best.
Kinda like Devin Bush…
I also told him a quick story I'll relay here:
While on the East Coast there was a bar right outside of base called Lucky's Tavern that had "Nickel Beer Night" on Thursdays — but only Miller Lite. My buddies Keith, Dave, and myself (yes, two Daves, who'd've thunk it) went out one night on a payday and Other Dave opened a tab for us, knowing it should've been about $20 or so. He was trying to be nice. Marines don't do nice.
At the end of the night, Other Dave came up to us, completely pissed off. "Why the hell do I have a $250 bar tab on NICKEL BEER NIGHT?!"
Keith startled chuckling. "Well man, I kept on finding groups of women and asking if I could buy 'em a drink. Strangely, none of them wanted the nickel beer …"
Beer tasting, take two … pic.twitter.com/IarVNu1Lt5

— Dave (@AnyGivenSunDave) May 15, 2019
Now this one was much better. "Lug-Tread" was slightly similar to Lost Craft in after-taste, but was a little thicker and had an actual taste to it that didn't make me want to put two or three in a beer bong and chug to satisfaction.
I can honestly say, I think it was about this time we started having a debate that you'll hear about later, and I can't remember too much about this particular beer other than I do remember making the "hey thats pretty good" face after trying it. Then again, when you drink a 2-litre beer (I'm fairly certain litres is a Canadian thing) one can't really be expected to remember the full nuance of it by the time you finish.
Perhaps you should ask Tony, I'm pretty sure he was making sexy eyes at his bottle as he rinsed it out and placed it on the shelf.
A Special "Thirsty Thanks" to Sydenham for providing these two Brews!!!
Beer tasting, take (hiccup) three … pic.twitter.com/0HJjihJ4kb

— Dave (@AnyGivenSunDave) May 15, 2019
"Why just one picture, Dave?" you might ask. Well, two reasons: first, I was feeling pretty good by this time. Notice the shakiness of the photo? Secondly, Yeungling shouldn't need it's own picture — it should always just be shown being enjoyed.
And enjoy it I did. Yeungling is primarily an East Coast beverage, pretty hard to find here in the Midwest. If you ever run across it, don't just buy yourself some, pick a case up for me too and I'll pay you back!
Top shelf beer without the price tag. #DaveApproved.
Falco's Educational Corner
Longtime online friend Falco discusses how your favorite beer actually gets to you:
I was asked to write a little about how beer gets into your thirsty little hands. Beer like any alcohol is heavily regulated. A lot of the regulations still stem from the end of Prohibition.
The laws made in 1933 still effect sales today. This is written with general inside knowledge from working for a distributor, but as graphics guy, not a "beer guy." So it will be fairly high level. Also it is from the perspective of beer. Wine and spirits are regulated differently, and also are distributed similarly, but all the rules and specifics are not one to one.
The most prominent of those laws is the Three-Tier System set up to regulate and control alcohol sales. The fear of corruption was still very real following 13 years of Prohibition and the rise of Capone.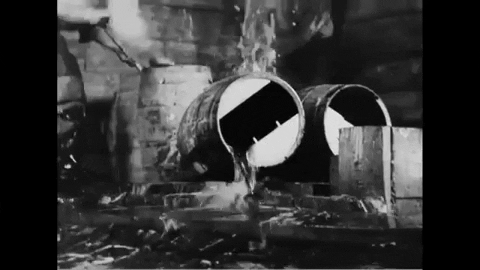 So what this means is the Producer (Brewery) must sale to an independent Distributor (Wholesaler) who sales to a Retailer (Bar or Package store). The retailer is who you actually buy YOUR beer from. Now the term independent above is used loosely.
A distributor generally is either an Anheuser-Busch or a Miller/Coors distributor. It's a game of follow the money. Although the distributor is independently owned (AB does own like three) they are beholding to the Brewery and it's wishes. It is a partnership. The brewery only succeeds if the wholesaler succeeds, but we know who wears the pants. Even the local crafts have power over their distributor to an extent. Just lesser due to size and dollars.
This is where it gets interesting, and what I think Tony was wanting more of when he asked me to pontificate here. The craft breweries and where they fit.
I can only assume that the goal of most craft breweries is to be bought out by a larger corporation. At least that would be my goal if I started one. Now not everyone can be Goose Island or Blue Moon and be bought by AB or Miller/Coors. Shoot, not everyone can be Sam Adams or Boulevard and get bought out by non local breweries not named AB or Miller/Coors.
So that leaves us with "true" local craft breweries. Some grow and could be considered regional. These small craft breweries still need a distributor if they are going to sell outside there little tap house, and they create enough barrels of beer. (I'm sure there are other specifications) What do they do? They have to sign an agreement with a licensed distributor (yes government regulation).
Each distributor has a territory they are allowed to sell in. A company could six counties in SW Missouri. Also the same company could have a branch that has six counties in SE Missouri, and a branch that controls one county in KS. (Can't cross state lines) So where the distributor can sell might help a brewery decide which distributor to go with. Each branch is treated as it's own independent wholesaler, but the company uses its extended "territories" as leverage to woo potential craft brands.
The distributor makes a pitch about what they see for how to best distribute and market the brand. They must show they have the ability to gain market share. Now part of the Brewery-Wholesaler partnership means the wholesaler does a lot of sign making, and other things "free" to marker the beer.
For example a lot of small crafts rely on their distributor to come pick up the beer from the brewery not ship it themselves. I'm sure all that cost gets figured in things, but a distributor has to be willing to make pick ups for not just take deliveries from the breweries.
Once the brewery chooses a distributor they sign a contract. This agreement is permanent. Like it takes a lot of money and time to get out of it. So if Brewery A decides it wants a new wholesaler the new wholesaler and the brewery will have to pay the old distributor pretty much whatever they ask …
To Be Continued …
What do you think about the process of beer distribution so far? What are you drinking tonight? Let us know!