With the 30th Overall Pick, the Packers Select…
7 replies
Embed from Getty Images
Getting Noah Fant earlier in the draft was a no-brainer. The Packers had a big need at TE and this is the right draft to fill that spot. Another big spot that could be filled here is at Guard, but with my top two options having already been selected, I had a value issue to look at. Do the Packers really want to spend a 1st Round Pick on the 3rd best Guard in the Draft? Doesn't seem like the smartest choice to me, so what to do?

There were options on Defense, but let's be straightforward here, Offense is how Green Bay wins. The Green Bay Packers also have a new head coach, and their star QB is (apparently) the impetus for moving on from their previous coach, so in order to keep the very sensitive Aaron Rodgers excited about his chances to win another Super Bowl, it would likely behoove the new head coach to give Aaron the best possible weapons to move the ball through the air.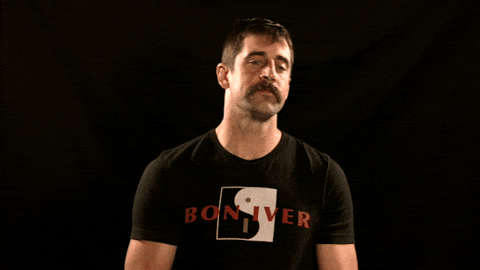 Enter A.J. Brown, who I consider to be the safest Wide Receiver in this year's draft. At 6' and 226 pounds, A.J. has the size to compete at the next level, but more importantly he has the proper demeanor. He has been described as Gritty and Durable, willing to go over the middle and high point the ball, often able to shield the pass away from the defender with his body. This also makes him an excellent Red Zone threat. A.J. Brown has good quickness blended with power to make him a bully out of the slot, but he has the talent to play outside as well. He has proven himself to be a willing and able blocker in the running game as well. This versatility is one of the reasons he will be so valuable to Green Bay.

As a freshman, A.J. Brown played in every game as a rookie, and as a sophomore, he earned 3rd team AP All-American honors and 1st team All-SEC with 1252 receiving yards on 75 catches. In 2018 he increased his totals to 1320 yards on 85 receptions. He was a 4-star recruit and was even drafted by the San Diego Padres to play baseball where is a wonderful outfielder. But A.J. knew his first love was football, and he believed in his talent and his determination was to make himself into an NFL starter.

Metcalf may be the 1st player you want stepping off the bus, but when it comes to the football field, A.J. Brown gets the job done more often and at a higher level then his higher rated partner in crime. Metcalf looks the part, but so did David Boston. Give me A.J. Brown every day, and twice on Sunday.
Green Bay Packers GM Bob_the_Skull selects: WR AJ Brown, Ole Miss
Embed from Getty Images
Arizona Cardinals – DT Quinnen Williams, Alabama
San Francisco 49ers – DT Ed Oliver, Houston
New York Jets – EDGE Nick Bosa, Ohio St
Oakland Raiders – EDGE Josh Allen, Kentucky
Tampa Bay Buccaneers – CB Greedy Williams, LSU
New York Giants – EDGE Montez Sweat, Mississippi St
Jacksonville Jaguars – OT Jawaan Taylor, Florida
Detroit Lions – LB Devin White, LSU
Buffalo Bills – OT Jonah Williams, Alabama
Denver Broncos – LB Devin Bush, Michigan
Cincinnati Bengals – QB Kyler Murray, Oklahoma
Green Bay Packers – TE Noah Fant, Iowa
Miami Dolphins – QB Drew Lock, Missouri
Atlanta Falcons – WR D.K. Metcalf, Ole Miss
Washington Redskins – QB Dwayne Haskins, Ohio St
Carolina Panthers – OT Andre Dillard, Washington St
New York Giants – DT Dexter Lawrence, Clemson
Minnesota Vikings – OT Cody Ford, Oklahoma
Tennessee Titans – TE TJ Hockenson, Iowa
Pittsburgh Steelers – WR Marquise Brown, Oklahoma
Seattle Seahawks – EDGE Clelin Ferrell, Clemson
Baltimore Ravens – EDGE Brian Burns, Florida St
Houston Texans – CB DeAndre Baker, Georgia
Oakland Raiders – RB Josh Jacobs, Alabama
Philadelphia Eagles – DT Rashan Gary, Michigan
Indianapolis Colts – CB Bryon Murphy, Washington
Oakland Raiders – S Nasir Adderly, Delaware
San Angeles Chargers – DT Christian Wilkins, Clemson
Kansas City Chiefs – C Garrett Bradbury, NC State
Green Bay Packers – WR AJ Brown, Ole Miss
Los Angeles Rams –
New England Patriots –
Do you approve of this pick?
Total Votes: 19