With the 21st Overall Pick, the Seahawks Select…
17 replies
Embed from Getty Images
It's raining. No really. It never stops raining here. Not a heavy rain. More of a light drizzle. It's just all the time.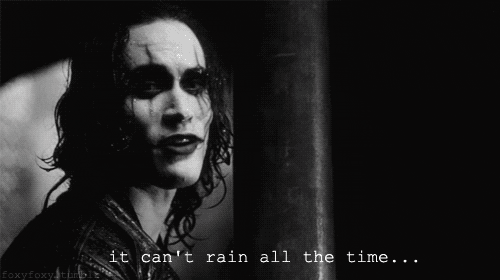 Russell Wilson has set a deadline of tomorrow, April 15 for a new contract. Should we just go ahead and draft another QB now? Oh wait, there aren't any left. Maybe we could just trade him for another draft pick later in this draft. Oh well.
So there is this guy left on the board; Clelin Ferrell DE, out of Clemson. Now I know that Rashan Gary is still on the board. He is suppose to go in the first 10 picks — but he didn't. I think Ferrell has the numbers that look better for a DE that could push this defensive line over the top. With Frank 'the women beater' Clark on one side and Ferrell on the other side, this could be a very tough front line to penetrate and more sacks will help out.

Last year Ferrell recorded 55 tackles with 11.5 sacks, 19.5 tackles for a loss, four passes batted and three forced fumbles during 2018. Returning to school for 2018 looks like it was a wise decision on his part, because he improved in his run defense and was more stout at the point of attack. He's a monster!

Ferrell has superb speed with athleticism and the ability to bend around the corner. He is very fast off the snap to get up field and put quick pressure on the quarterback. Ferrell is more disruptive than his stat line indicates. In 2017, he totaled 66 tackles with 18 tackles for a loss, 9.5 sacks, one pass batted and two forced fumbles. In 2016, Ferrell had an impressive redshirt freshman season for the Tigers as he totaled 44 tackles with 12.5 tackles for a loss, six sacks and two passes batted. Look at the size of this mans hands!
Clelin Ferrell, DE, Clemson
Height: 6-4. Weight: 264. Arm: 34.13. Hand: 10.50.
Projected 40 Time: 4.77. Three Cone: 7.26.
Bench: 25
Seattle Seahawks GM Zulu Trader selects: EDGE Clelin Ferrell
Embed from Getty Images
Arizona Cardinals – DT Quinnen Williams, Alabama
San Francisco 49ers – DT Ed Oliver, Houston
New York Jets – EDGE Nick Bosa, Ohio St
Oakland Raiders – EDGE Josh Allen, Kentucky
Tampa Bay Buccaneers – CB Greedy Williams, LSU
New York Giants – EDGE Montez Sweat, Mississippi St
Jacksonville Jaguars – OT Jawaan Taylor, Florida
Detroit Lions – LB Devin White, LSU
Buffalo Bills – OT Jonah Williams, Alabama
Denver Broncos – LB Devin Bush, Michigan
Cincinnati Bengals – QB Kyler Murray, Oklahoma
Green Bay Packers – TE Noah Fant, Iowa
Miami Dolphins – QB Drew Lock, Missouri
Atlanta Falcons – WR D.K. Metcalf, Ole Miss
Washington Redskins – QB Dwayne Haskins, Ohio St
Carolina Panthers – OT Andre Dillard, Washington St
New York Giants – DT Dexter Lawrence, Clemson

Minnesota Vikings – OT Cody Ford, Oklahoma
Tennessee Titans – TE TJ Hockenson, Iowa
Pittsburgh Steelers – WR Marquise Brown, Oklahoma
Seattle Seahawks – EDGE Clelin Ferrell, Clemson
Baltimore Ravens –
Houston Texans –
Oakland Raiders –
Philadelphia Eagles –
Indianapolis Colts –
Oakland Raiders –
San Angeles Chargers –
Kansas City Chiefs –
Green Bay Packers –
Los Angeles Rams –
New England Patriots –
Do you approve of this pick?
Total Votes: 28