I'm going to try and ease Monday's craziness with a bit of normality. I present this week's crazy hawt taeks.
Full Disclaimer here: These are meant to be in satire. I repeat these are meant to be taken lightly and in jest. Please do not take offense if you or someone you know gets named in the 'taeks', remember all publicity is good publicity. In fact, you're welcome.
Additionally do not seek out the authors of these 'taeks' to ridicule, maim, or otherwise harass them. It could be illegal, and Seth isn't licensed to practice law on the interwebz. Worse yet, you might make the following week's 'Taeks'. We'll make you famous.
Bears Fans Everywhere during Free Agency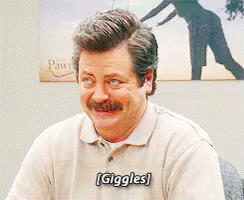 And clear winner for this week's Hawtest Taek is Gabriel Eltaeb
Honorable Mentions
And a Single Random from the Combine last week. 
Was Chris Jones invited back to the Combine? 
We are Done folks, see yall back around here next week. Same time,
Same place.