The Hitch in the Defense
40 replies
The Chiefs are finally moving on from Bob Sutton and his 3-4 defense is, more than likely, going with him. With Steve Spagnuolo getting the nod from coach Reid, it appears the Chiefs will make the switch to the 4-3 under that Spags features. If you are looking to find out what it would look like, I wrote a review of Spags 4-3 under defense a few weeks back and you can find it here. There was a growing sense throughout the season that the Chiefs defensive players were more suited to fit a 4-3 defense and we all were wondering why Bob Sutton was still the DC if that was the case. Now we don't have to.

The player that might be the most excited about the potential switch to a 4-3 would have to be Anthony Hitchens. Hitchens played his first four seasons in Dallas, who run a 4-3 base defense. The Chiefs paid him in 2018 free agency to come in and help the abysmal run defense but that didn't exactly come to fruition. But why not? Hitchens had is best season in 2017 with the Cowboys and it led to him a five year $45 million dollar contract with the Chiefs in 2018. But there were a number of factors that led to his best season. The biggest of them being that he was much fresher for the Cowboys.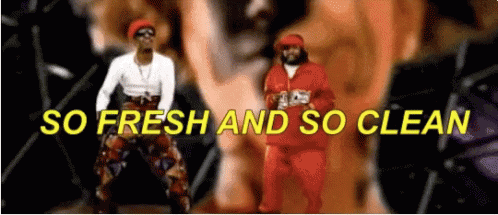 The Cowboys, when healthy, had three very solid linebackers in Sean Lee, Jaylen Smith, and Anthony Hitchens. But they had trouble staying that way, and that allowed for a lot of variation in where the linebackers played. Hitchens played all three positions, Mike, Sam, and Will. Most games he started, he was the middle linebacker, but as most of you know, the base defense isn't what most teams stay in in today's NFL. The Cowboys rotated heavily, which kept Hitchens fresh; he only played 52% of the teams defensive snaps in 2017.

It's very possible that the switch to Sutton's 3-4 defense wasn't a fit for him or that it was just too complicated. Neither of which I am convinced of, but it seemed as though he was more decisive and trusting in his instincts as a Cowboy.

Nine times out of ten when a team pulls a guard, it's a lead blocker to the play side for the running back. Hitchens sees the guard pulling, and the rest of the line trying to block down. He goes with the pulling guard, then watches the running back try bouncing it outside. He's in great position because of his instincts, and squares up the back and makes the tackle.

This was not the case in his first year as a Chief, unfortunately. More often than not, Hitch didn't trust his eyes and was hesitating, causing him to get blocked in the second level or get caught in the wash. I don't know what it was, but maybe the 4-3 is a simpler system to read and react for him. At the very least he will be more comfortable and that will help him a little.

Watching film of 2017 Hitchens was exciting to be honest, he looked fast and decisive most of the time and he was great in the run game. One of the things he was abysmal at this past season was fighting off of blocks. He just always seemed to get caught in the wash, and couldn't find his way back to the play. That didn't happen nearly as much with the Cowboys.

I was very impressed with the player I saw watching film; the previous year when the Chiefs acquired him, I looked mostly at stats and little game film. But now nearly a year later, I get to actually see players and what they can do on the field. I love this kind of play from Hitch; he sees the A gap open, and instead of waiting to get blocked by the incoming receiver, he takes off and engages the fullback. He stands up the block and gets his left arm around the running back and makes the tackle for little to no gain.

Hitchens had the most solo tackles in a season, since his rookie season, in 2017 with 55. With effort plays like that it's not surprising that he was such a factor in the run game. Having Lee and Smith along side Hitchens, helped him tremendously. Both have more sideline to sideline speed, and that really allowed him to hone in on the run game.
It wasn't just the run game where he impressed; he wasn't used a bunch in coverage when both Lee and Smith were able to play but Hitch showcased an ability to cover tight ends in space.

Hitch has seemed slow and robotic at times with his hips in KC and it showed in the passing game. He was seen running after whomever he was guarding, or sometimes leaving the person he was supposed to cover wide open. But I have never seen his hips open and fluid as I saw on this play. He is flowing with the run action, and as the tight end comes across his face he flips his hips in the other direction and runs with the tight end. Forcing Gabbert to run with the ball, and Hitchens then makes the tackle.

I think the Cowboys defensive staff was able to get Hitchens legs up to game speed differently than in KC. He was used more as a blitzer in the passing game. I think that allowed him to play faster a freed up his hips to be more fluid.

I know he doesn't get the sack here, and he doesn't have many in his career, but he affects the throw. He forces Cousins to throw the ball slightly before he wants to. That is all you need from Hitch, affect the passing game and let the others behind you cover. Getting after the quarterback is fun for every player, I believe, and tape shows it, that he plays with more fluidity. It's entirely possible that it doesn't happen like this in 2019 but one thing is for sure, Spags is going to blitz more than Sutton.

Watching him play like this has given me tons of hope for this season. There is no telling how he will work with Spagnuolo or who is going to coach the inside linebackers, but the good news is that it won't be who it was the last two seasons. Inside linebacker play the last two years has been terrible. There's no denying it. They need to get better, and if they can find a way to get this out of Hitchens? I would be absolutely thrilled.

I still believe the Chiefs need to draft another Mike linebacker that has sideline to sideline speed *cough cough* Devin Bush 😉 (just a little plug there for my draft crush). But even if it isn't him, they need someone to spell Hitchens in passing situations. Allowing Hitch to stay fresh and making his reads simpler is how the Chiefs get the most out this contract. Having a bounce back 2019 will take some pressure off of Hitch and the front office. I have to show you guys my favorite play I saw from him in 2017. It's not legal, and doesn't get called, but it's the physicality that he brought to the Cowboys.

He reads the pass, gets back in his zone and sees the corner get behind the receiver coming across on a drag route. So instead of allowing him to come across his face with no consequences, he lowers a shoulder into him and lays out the receiver. Allows the pass rush to get to Cousins and force him out of the pocket.

I just love the "Devil May Care" attitude with this play; he just wants to hit someone and doesn't care who it is. Near the end of the season, we saw Hitch start to hit people, but he still didn't look comfortable in the defense. I feel confident that he will have a better year in 2019, even if he takes a step back in total tackles. 137 tackles is hard to replicate in any season but when you consider many of those tackles came from chasing guys down, I'm okay if the gaudy numbers go down. Seeing him in the flow of the game is all I want to see in 2019.

The 4-3 is Hitchens' comfort zone, he played in one at Iowa and then was drafted into one in Dallas. It's fair to say that all players have comforts, not every player is a Swiss Army knife. Hitchens proved to be just a regular old knife, but I am hopeful that getting back into a 4-3 defense will allow him to become sharp once again.